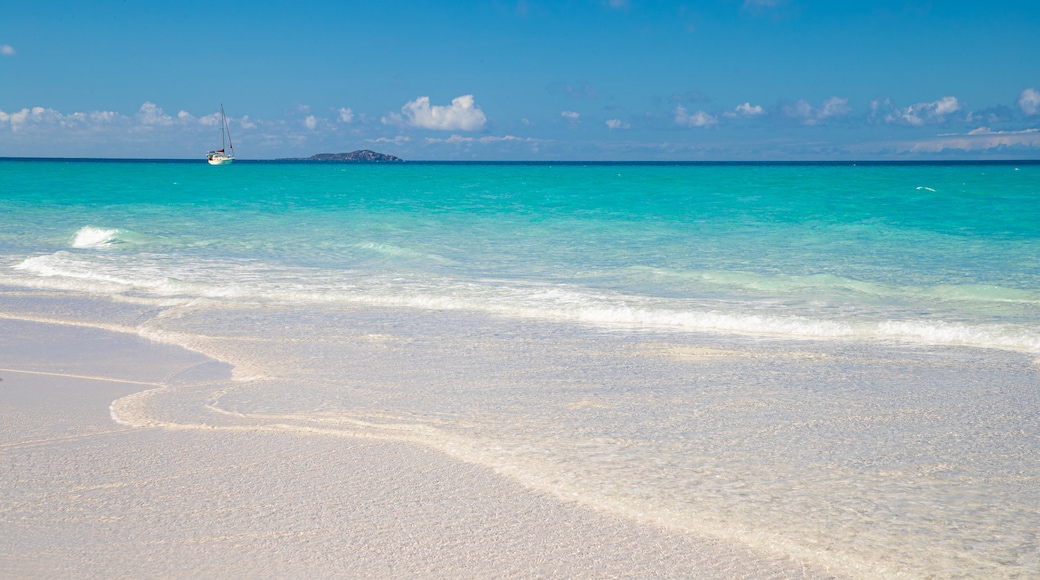 Book your Whitsunday Islands holiday
Whitsunday Islands Holiday Packages
If you don't know this group of 74 Queensland islands, you might not be impressed by the name "Whitsunday". After all, they were named for the day Captain James Cook thought it was when he first spotted them. That's like naming your favourite dish "Last Tuesday's Pudding" because that's when you ate it. But quirky title aside, the Whitsunday Islands are about as dreamy as it gets. At least, if your dreams include perfect beaches, ideal sailing conditions and secluded bays. They're pretty much the essence of the term tropical paradise, and they're all within easy reach with our Whitsunday Islands holiday packages. Grab your sunnies and set your alarm to remind you to flip over and tan your other side. You're in for an unforgettable trip!
Stuff to Do
Here's a tip: the best Whitsunday Islands holidays involve boats. Catch your dinner on a deep-sea fishing expedition. Sail through the nooks and crannies of Hook Island. Charter a boat out to the Great Barrier Reef (did we mention it's right there ?) and get your snorkel on. Or just grab the nearest catamaran and take your lagoon-side lounging session right out into the lagoon.
If you're more of a land-lubber, no worries. Find yourself a jungle or mountain to trek through (just stick a pin in one of those green spots on the map). Exhausted just thinking about it? Then relax and enjoy a resort-style cocktail instead. Whatever filets your fish.
Grub to Nosh
Is it time to flip over yet? If you're feeling a little well-done yourself, it might be time to head indoors to see what else is cooking. The local resorts all have some great meal options, and many of the hotels included in our Whitsunday Island packages offer cooking facilities so you can whip up a meal with your own catch of the day. Then there are the epic sunset dinner cruises. A meal with a view? Yes please.
Where to Visit
Most of the islands are uninhabited, making them an outdoor playground full of pristine coastline and hidden treasures. Check out the national park lands that cover almost all of Hook Island. And then there's that iconic, 4.5km of Whitehaven Beach. You'll see a lot of beautiful shoreline when you book one of our holidays to the Whitsunday Islands, but some say Whitehaven is the prettiest.
If you're visiting one of the islands with roads (like Hamilton Island), check out our Whitsunday Islands car rental options. You'll be able to go cruising without ever leaving the shore. Then there's Hamilton Island Golf Club on Dent Island (don't ask), where you can perfect your swing amid tropical breezes at sunrise.
Dreaming of a white (sandy) holiday? When you book Whitsunday Island package deals with Wotif, your dream getaway becomes a reality—all with a price tag that won't give you a rude awakening. You could save so much, you'll be able to book next year's getaway early. May we introduce our Cairns holiday packages? Talk about dreamy!
Top Whitsunday Islands hotels
Don't see what you're looking for?
See all available properties in Whitsunday Islands
View all properties
Lowest nightly price found within the past 24 hours based on a 1 night stay for 2 adults. Prices and availability subject to change. Additional terms may apply.
Recommended cities for you