Australia is home to 8,222 islands, with some of the most diverse landscapes and incredible natural beauty – and all at our own doorstep. With some states and territories starting to ease travel restrictions, there's no better time to start dreaming about a much-needed getaway. Leave your passport at home and check out some of our fave island escapes.
The western side of Kangaroo Island was heavily impacted by the January bushfires and had just started to welcome visitors before the COVID-19 travel restrictions were put in place. Once restrictions lift, this island haven will need Australia's support more than ever.
Surrounded by shimmering oceans, white sands and untamed bushland, Kangaroo Island is one of the country's most beautiful places to visit. More than a third of the island's landmass is reserved for wildlife conservation areas and national parks. It's home to more than 1,500 different animals and you're bound to see a kangaroo or two bouncing around.
Where to stay: Stay at Villas on the Bay in the main town of Kingscote, or Lindsays of Kangaroo Island is a great option in Penneshaw, just a few kilometres from the Sealink Ferry Terminal.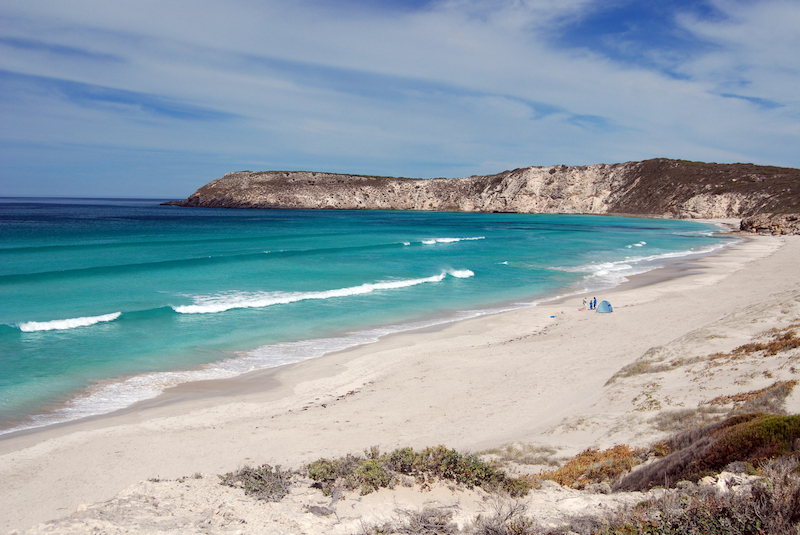 Norfolk Island is a tropical delight in the South West Pacific Ocean, and the best thing is you don't need a passport to get there. About parallel with Byron Bay, it enjoys perfect temperatures (between 19 and 22 degrees Celsius) all year round. It's a great island escape for kids as well and Emily Bay – a turquoise lagoon with clear, warm water – is great for splashing around or a family picnic.
Where to stay: The Tin Sheds will put you in the centre of Burnt Pine (the largest town on the island) and close to nearby eateries and shops.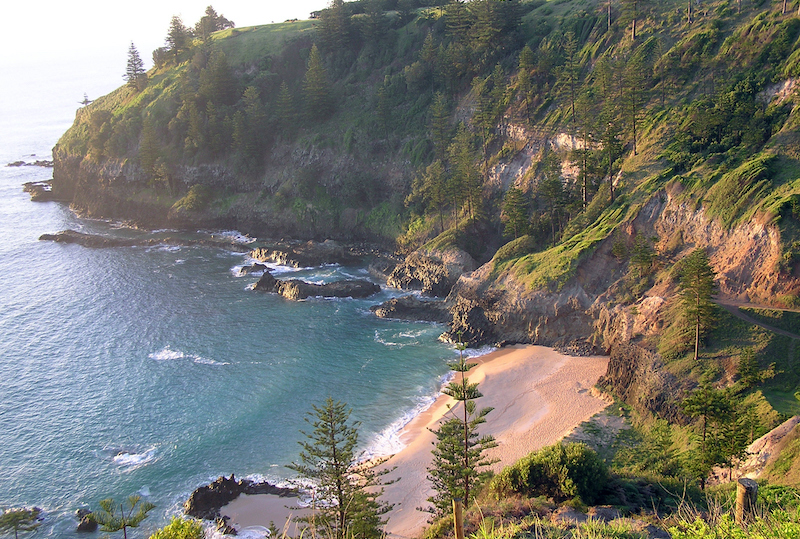 This humble, low-key island off the southeastern coast of Tasmania is a nature-lovers retreat, with an abundance of wildlife, some of Australia's highest sea cliffs and the famous Breathing Rock. Just a 20-minute ferry ride from Kettering, no trip to Bruny Island is complete without sampling the island's local produce, including oysters and artisan cheese.
Where to stay: South Bruny Island is the best area to stay and this is where you'll find the most tourist attractions, including the Cape Bruny Lighthouse. Alonnah and Adventure Bay are two of the main towns, with a number of boutique apartments and cottages, including Mandala Bruny Island and 43 Degrees Bruny Island.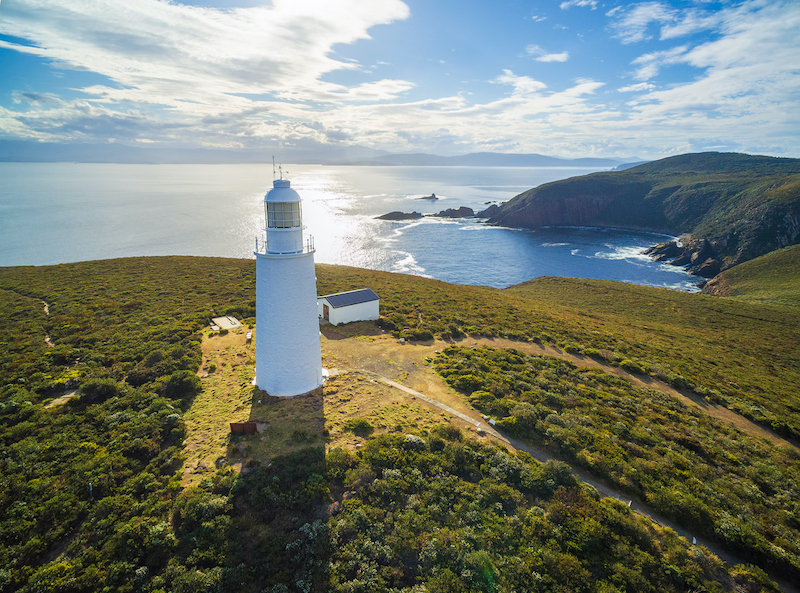 Affectionately known as Maggie, Magnetic Island has earned a reputation as the sunniest place in the Sunshine State, with less annual rainfall than both the tropical north and the Whitsunday Islands. Named by Captain Cook, who believed the iron in the island's hills tinkered with his compass when he sailed past in 1770, the island has a certain allure with its unusual and unspoilt landscape. Magnetic Island National Park covers just over half of the island and will take you through rainforest, bushland and mangroves until you reach headland lookouts with sweeping ocean views.
Where to stay: Both Peppers Blue on Blue and Grand Mercure Apartments Magnetic Island are good, comfortable options with incredible views over Nelly Bay.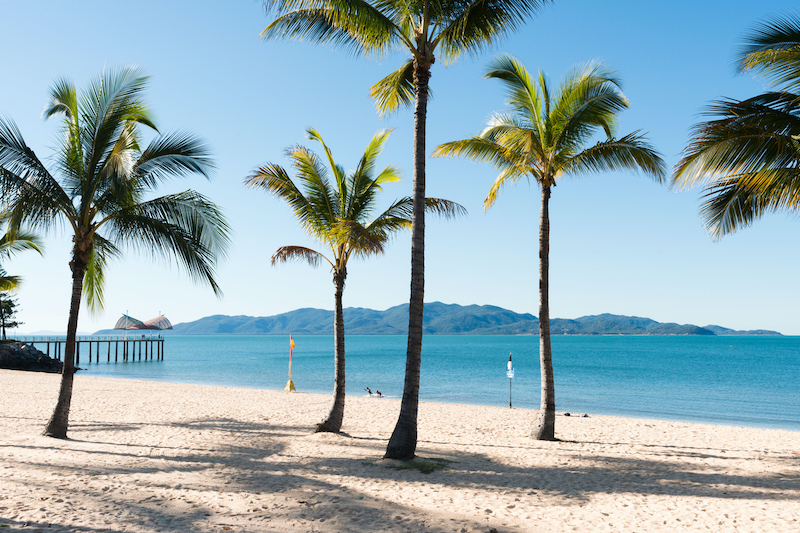 Rottnest Island's claim to fame is the adorable quokka, but there's more to this picturesque escape (that's also just a 30-minute ferry ride from Fremantle). Perfect for all types of travellers, including families, Rotto is home to some of Australia's best swimming spots, including more than 63 secluded beaches and 20 bays.
Where to stay: Hotel Rottnest is located at the centre of the island's action, with two room types to choose from: the Courtside Room and the larger Bayside Room, each of which comes with a private courtyard.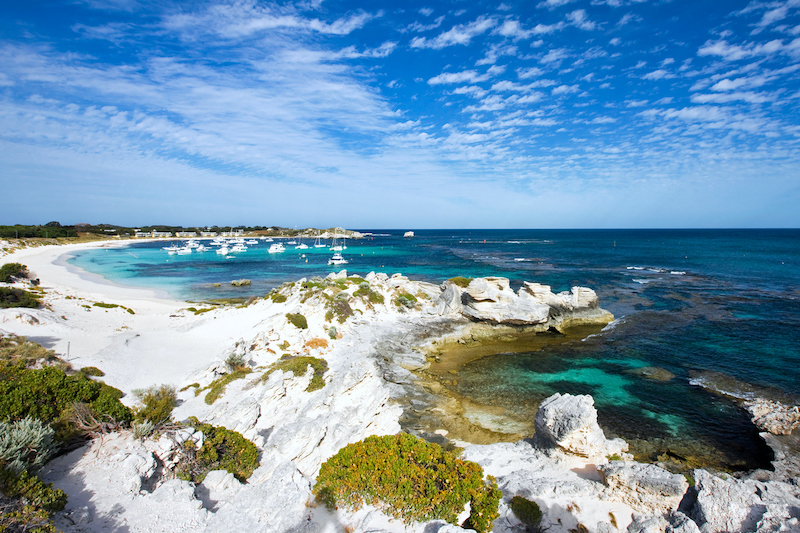 Heads up! Due to COVID-19, government restrictions are in constant review and travel guidelines may change. We strongly recommend that all travellers seek further information about destinations and attractions before scheduling trips or making bookings, take extra care and follow all rules.
PLAN YOUR NEXT ISLAND GETAWAY