Earlier this year, the Wotif crew came across a beautiful project that was taking place in Queensland in July. Led by writer Johnny Danalis and a band of dedicated volunteers, the Star of Taroom walk planned to return a displaced stone of significance to Queensland's local Iman people 500km back to Country in regional Queensland. Keen to help, I reached out to both Johnny and Iman Elder and Wardingarri Aboriginal Corporation chairperson Aunty Heather Tobane, and with their approval and assistance, Wotif was able to provide accommodation for walkers and guests along their journey.
The Star, a First Nations groove stone, arrived in Taroom on the 24th of July for the official opening ceremony of the Wardingarri Keeping Place at the Taroom Historical Museum. On the same day, my family and I headed up to Taroom as the rock made its way home to its final resting place on Jiman Country. The day was so much fun! Hundreds came together to share the celebrations, there was lots of food, dancing, storytelling, and activities. My kids loved it, I loved it! And as I moved around the Taroom showgrounds enjoying the festivities, there were a few things that came to me about why my flying visit to regional Australia was one of my favourite trips ever.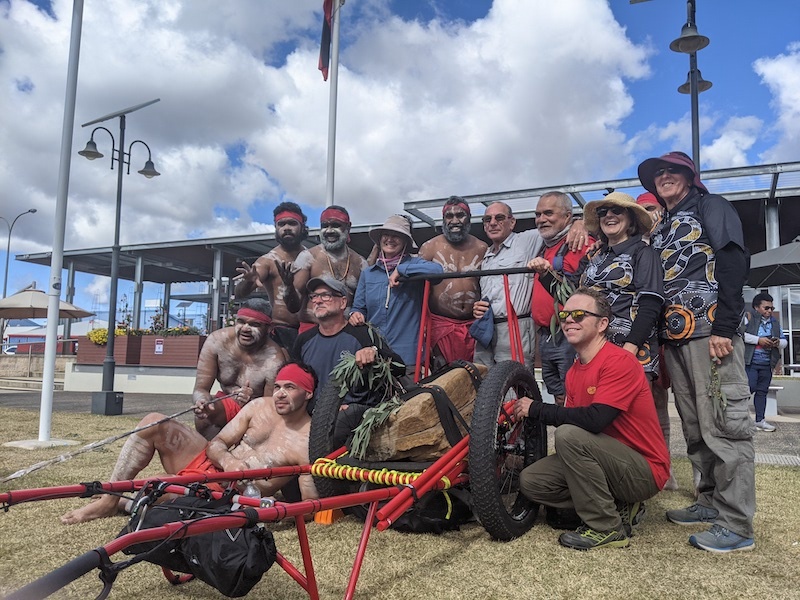 True country hospitality is second to none!
Folks from the country are some of the warmest, most relaxed hosts you could ever meet. I know you can't make sweeping generalisations like this, but I'm going to! Every time I check into a rural hotel, grab something to eat from the local pub or bakery or even ask for directions, I am struck by how incredibly fun it is to talk to the locals who are ever ready to share their knowledge and have a chat. This was front and center at the Taroom showgrounds back in July! It helped that the mood of the event was entirely joyous but the people at every stall I stopped at, sat next to in the Taroom Showground Stadium, or serving the BBQ were so friendly and forthcoming. It really hit home how great hospitality in regional Australia can really be. With people like that welcoming you to their town, where else would you rather travel?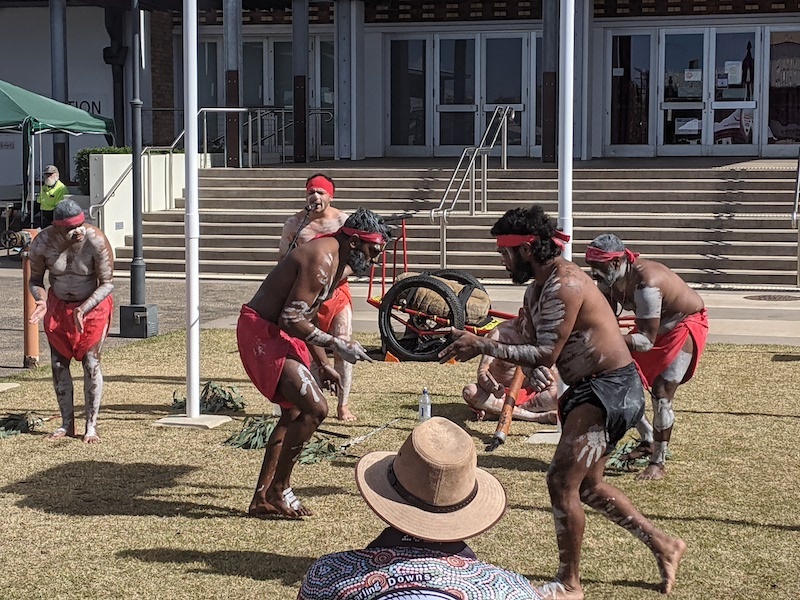 You might be lucky enough to see the coming together of communities first-hand
On the Star's return, there were plenty of Iman Elders who welcomed us all and shared their stories of the area and its history. The Iman People, like many First Nations Australians, were subject to devastating atrocities by European colonists. The Iman speakers never shied away from addressing some of the very upsetting events that occurred, and people did cry. I'm so used to people becoming overwhelmed when facing these truths and stepping back but that didn't happen on this day. We mourned, but we also celebrated the strength and history of Iman People. Johnny did all the heavy lifting and grueling steps to show this nation that there are non-First Nation Australians who are absolutely committed to making things right. I see that there is so much value in having this strength to tackle these hard topics.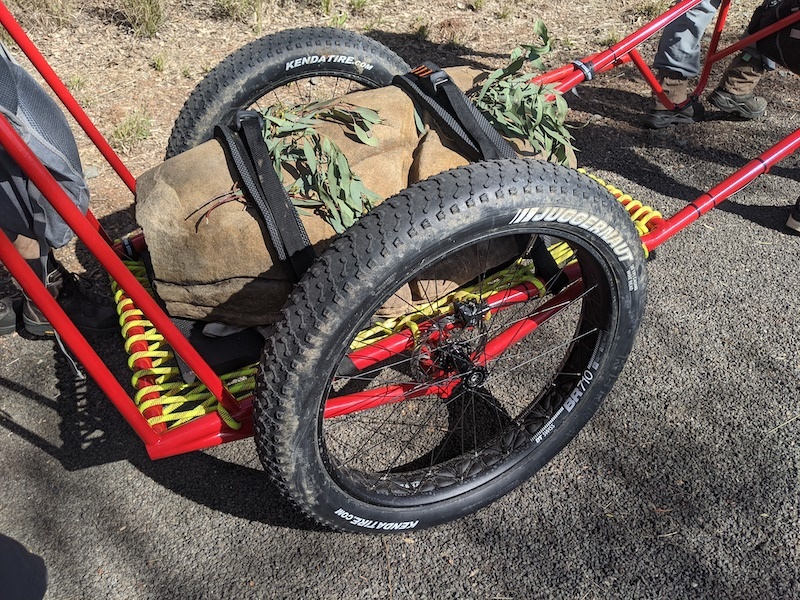 You'll be reminded of just how incredible Australia really is
I have said it before and I will say it again— Australian history is just unbelievably epic. My visit to Taroom really reinforced this belief for me. The Star of Taroom is an ancient rock that hums with thousands of years of history—it guides First Nations People not only to places of significance, but also to water and resources. We all seek to experience ancient history though places like Stonehenge in England, Machu Picchu in Peru or China's Great Wall. The reality is that we have this right here at home with places like Western Arnhem Land where rock art is thought to date back nearly 10,000 years, Koonalda Cave in South Australia (which found evidence of First Nations communities dating back a staggering 22,000 years! 🤯) and now, Taroom Historical Museum just to name a few. There's so much here and it's truly life-changing to get out there and immerse yourself in it!
I am so glad I popped my family in the car that weekend and scooted up from Brisbane to Taroom. I learnt a lot that day and I can't wait to keep learning. Australia really is an amazing place worth exploring far and wide!
Heads up! Due to COVID-19, government restrictions are in constant review and travel guidelines may change. We strongly recommend that all travellers seek further information about destinations and attractions before scheduling trips or making bookings, take extra care and follow all rules.