We're a pretty lucky country with all of our stunning local spots. I might be exploring home for a while but I'm not worried – that means I get to see the best of what Oz really has to offer (when the time is right, of course!). From what I found, there's much more to explore here at home than you might expect. I've searched high and low to find some epic getaways that you wouldn't even think could be here in your very own backyard… here are some of my favourites!
1. Montague Island Lighthouse, NSW
Think this is a quiet corner of England's Cornish coast? Think again! This little gem is Montague Island, a wildlife haven off the South Coast of NSW. You'll have the coast to yourself (apart from the 90+ bird species that call this spot home!) when you stay at this heritage lighthouse, which is almost 140 years old.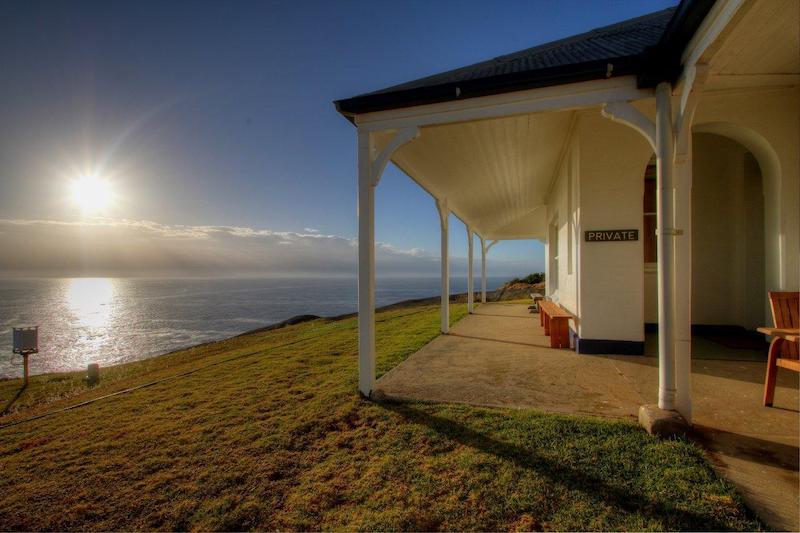 2. Desert Cave Hotel, SA
Get stuck between a rock and hard place (literally!) at this otherworldly underground stay in Coober Pedy. It's just an easy stroll to the town's answer to the Roman catacombs (yep, this town has its own underground church) and Josephine's Gallery & Kangaroo Orphanage — a hybrid Indigenous art gallery and joey rescue centre. Don't worry if you're not a fan of sleeping underground – Desert Cave has some above-ground rooms too.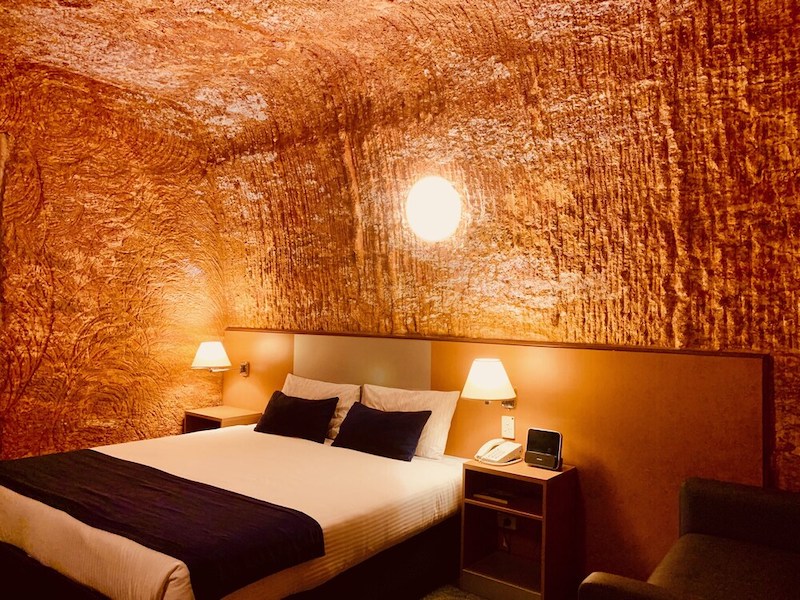 3. Wildman Wilderness Lodge, NT
Nope, these aren't the savannah plains of Africa. Welcome to the glorious Top End! This state has glamping well and truly, erm, pegged and I reckon Wildman Wilderness Lodge is one of the best. Surrounded by wonderful wetlands, it's halfway between Kakadu and Darwin – which is pretty handy if you're up this way for a little outback adventure.
4. Lizard Island, QLD
This ain't no private island paradise in remote Barbados – this is Queensland's Lizard Island, the kind of place you probably wouldn't mind being shipwrecked on. It's all-inclusive (my favourite word!) and there are some luxurious inclusions – think beachside yoga, picnic hampers for outdoor dining, gourmet meals and a delicious selection of wine.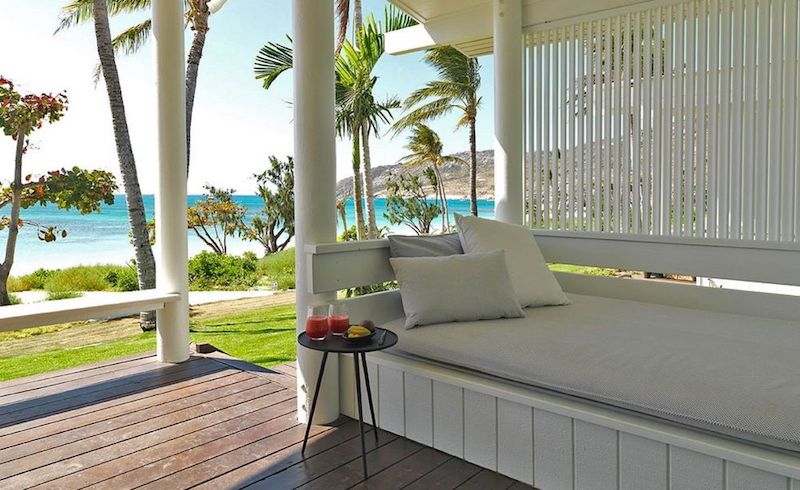 5. Islington Hotel, TAS
While you'd be forgiven for thinking this is a grand stately home was tucked away in the European countryside, luckily for us Aussies, it's much closer than that. This palatial home on the edge of Hobart is plush in all the right ways (you'll find fireplaces, chandeliers and grand gardens to take strolls in all within its grounds) and is a lovely escape from the heart of the city.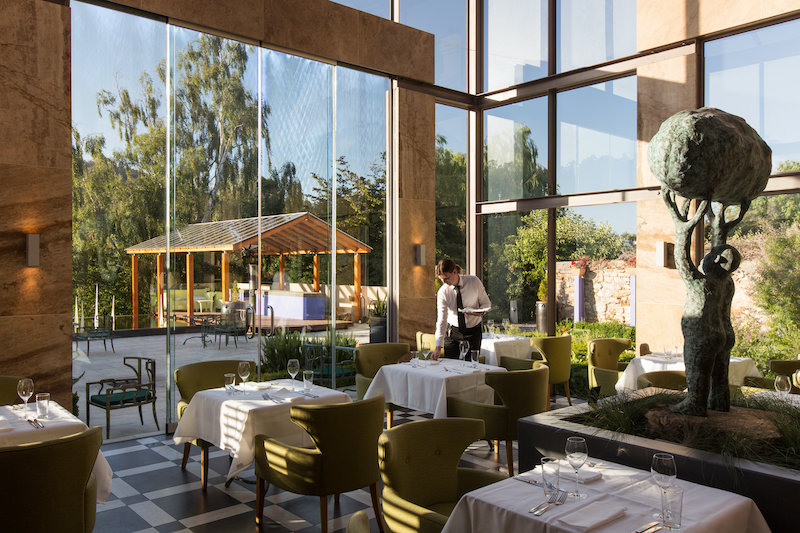 6. Discovery Rottnest Island, WA
Okay, so we can't hightail it to Europe right now but WA's beloved Rottnest Island is still looking mighty fine! A quick ferry over from Perth, it beats any Croatian island escape. Glamping among the dunes at Discovery Rottnest Island is a pretty great choice, especially when there's an on-site Euro-style beach club for long lunches and sunset cocktails 😎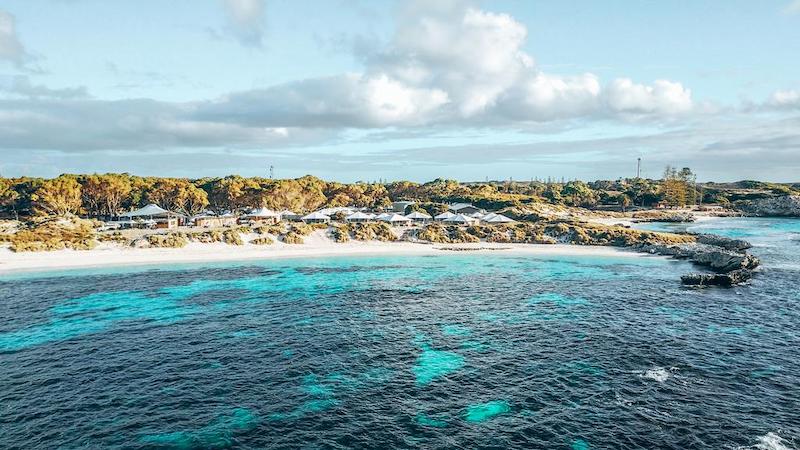 7. NOTEL Melbourne, VIC
Did you expect this rooftop airstream to be parked somewhere in the Big Apple? Well, this is actually the genius NOTEL at the top of an inner city parking lot in our very own Melbs. This little group of Palm Springs-style airstreams aren't your average caravan park – each stay has a mini bar stocked with goodies and some even have their own private hot tubs.
8. Roar and Snore, NSW
You'll feel like you're in a far-flung safari park at this super cool glamping experience on the edge of Sydney Harbour. From your tent on-site at the beloved Taronga Zoo, you get the best of both worlds with close-up encounters with animals as well as incredible views of that super special Sydney skyline.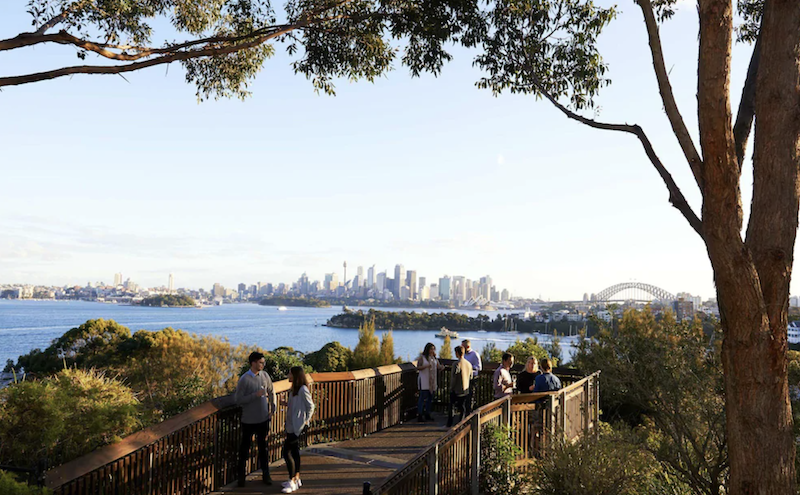 9. Mayfair Hotel, SA
London by name, London by nature! You won't find this sleek hotel in an inner city borough of England's biggest metropolis, it's actually in the heart of Adelaide. Not that you'd know it – the rooftop bar, plush rooms and very grand facade gives you a little taste of Britain on much more local shores.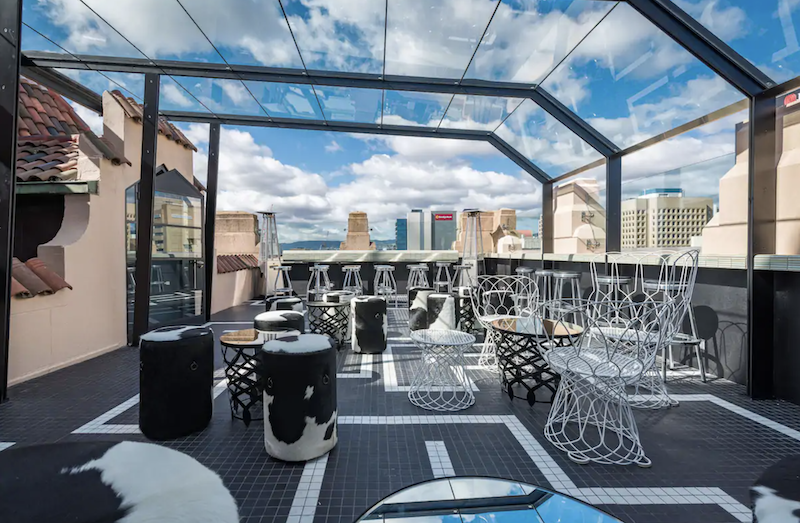 Heads up! Due to COVID-19, government restrictions are in constant review and travel guidelines may change. We strongly recommend that all travellers seek further information about destinations and attractions before scheduling trips or making bookings, take extra care and follow all rules.