Luxury doesn't always need to come with a hefty price tag. Here in Oz, there are plenty of indulgent getaways that won't take a huge chunk out of your bank balance. Here are 10 of my top picks!
1. The Chen, VIC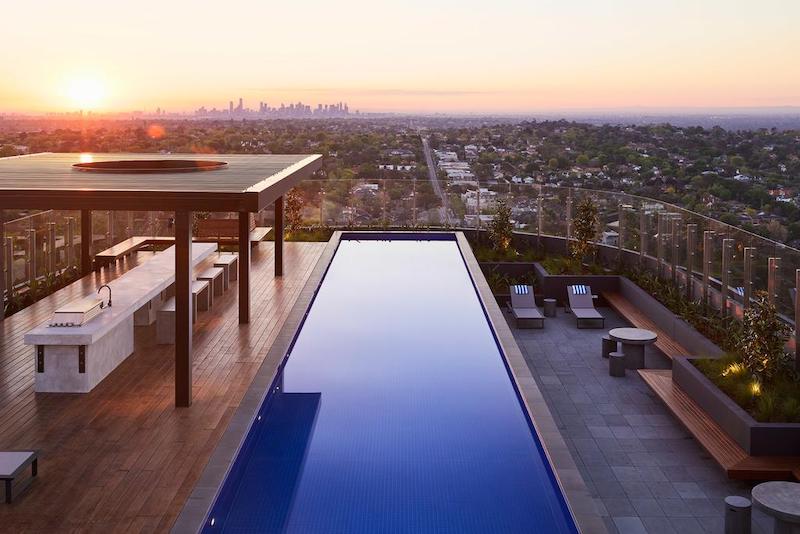 If you want to do Melbourne right, book into one of the city's coolest hotels, The Chen. From the rooftop, you'll have a ripper view of the Melbourne skyline (and a heated pool for dips – oh yes!) but that's really only the icing on the cake. Perks at The Chen include super plush rooms, a zippy Smart car for you to borrow, an awesome on-site Chinese eatery, art tours around the hotel to see the work of namesake artist Zhong Chen and free WiFi for streaming alllllll the content when you're tucked up in your dreamy bed later on 😴
2. Empire Spa Retreat, WA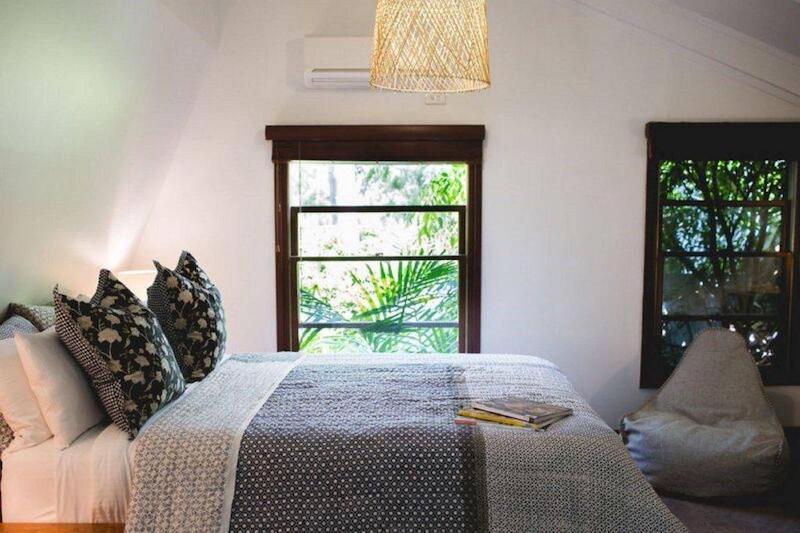 Open fireplaces. Deep soaking bathtubs. Views of olive groves. Outdoor showers. Empire Spa Retreat is luxury… but without the whopping price tag! The clue's in the name for the major drawcard here – this stay has an exceptional on-site spa with steam rooms, enormous stone baths and staff who are very, very good at getting you to chill out 💆‍♀️
3. The Calile Hotel, QLD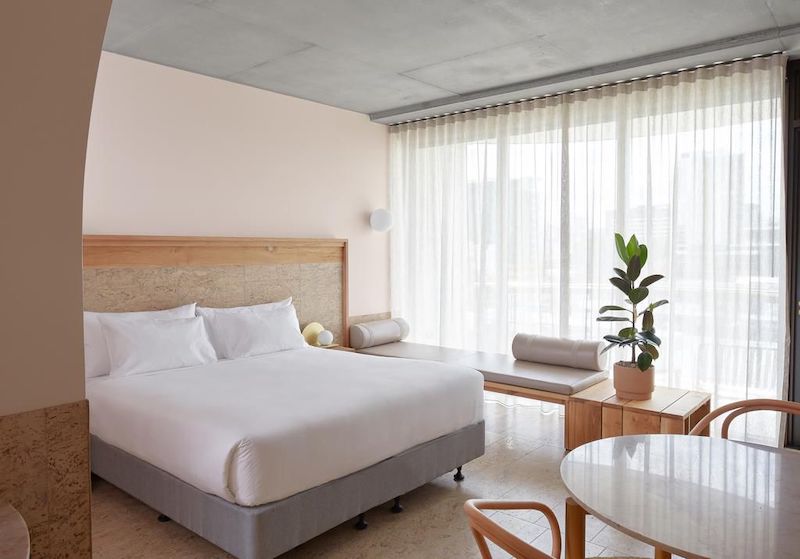 An art deco space that screams "'gram me!", The Calile Hotel is known for its very now dusty pink design and restaurant Hellenika but that's just the backdrop of your relaxation. There's a huge outdoor pool for lounge lazing, an award-winning on-site spa that'll have you floating away in bliss (and those Grown Alchemist goodies in every bathroom will really help you wash your cares away).
4. Azabu Boutique Accommodation, NSW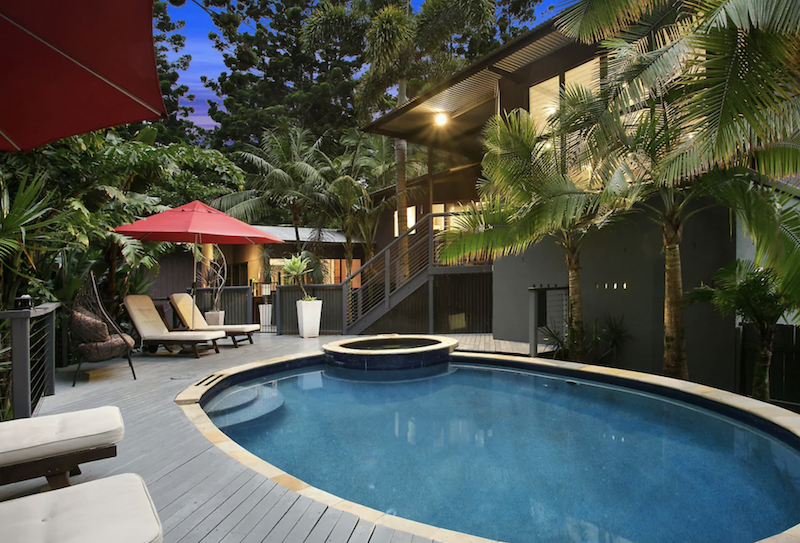 Escape to Japan (almost!) all without leaving the coastal hinterland of northern New South Wales. There are only five rooms at this boutique stay and all are nestled in the lush forest just five minutes from Byron Bay, giving the place a super relaxed feel. On-site, you'll find a resort pool, outdoor heated spa and on-site day spa, just for guest use (how fancy!). There's also a tasty gourmet breakfast on offer and, in true Northern Rivers style, it's packed with organic and locally-sourced goodies, from the coffee to the sourdough.
5. Alex Hotel, WA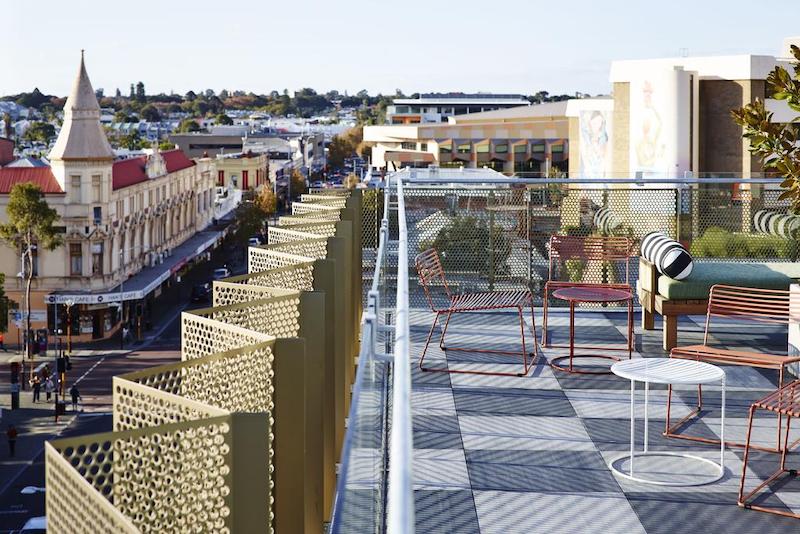 It's the little things that really make a holiday, right? At Alex Hotel, right in the middle of Perth's CBD, you'll want for nothing, no matter your room choice. Every suite comes with free movies, plush bedding and fancy toiletries, so definitely save the room for relaxing. For fun, head out into the communal spaces – there's a mezzanine lounge with live music, as well as outdoor and the rooftop terraces, so you can take your pick of place to unwind with a martini (nothing says 'swish' like a cityscape view!). 'XLarge' rooms also have private balconies for that extra luxe touch 😉
6. Piermont Retreat, TAS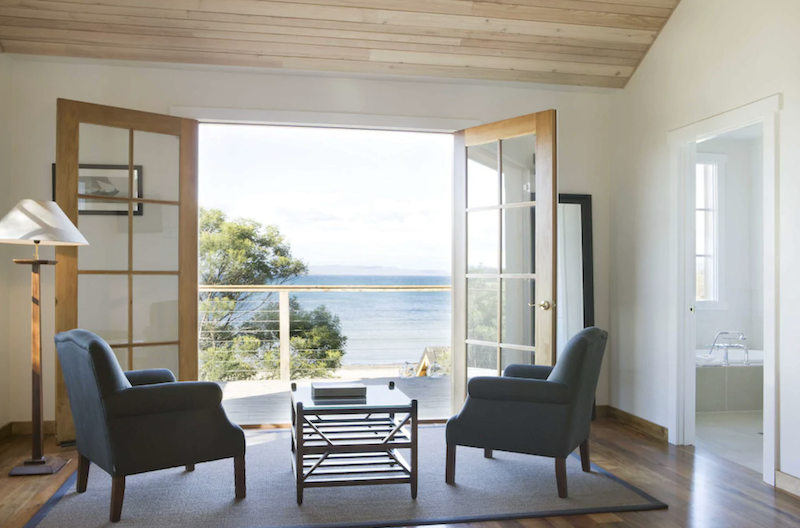 What could be more luxurious than having a quiet shoreline (almost) all to yourself? At Swansea's Piermont Point on Tassie's east coast, seaside cabins are about as cosy as you can get… and they're right on the edge of the water. No matter the room you chose, each has its own extra special touch – the stone cabins have open fireplaces and the spa suite rooms have huge bathrooms with deep soaking tubs that overlook the beautiful bay below. It's really the remoteness and privacy of this spot that makes it truly indulgent (and a delish dinner at their in-house restaurant, Homestead, helps too 😉)
7. Pullman Port Douglas Sea Temple and Spa Resort, QLD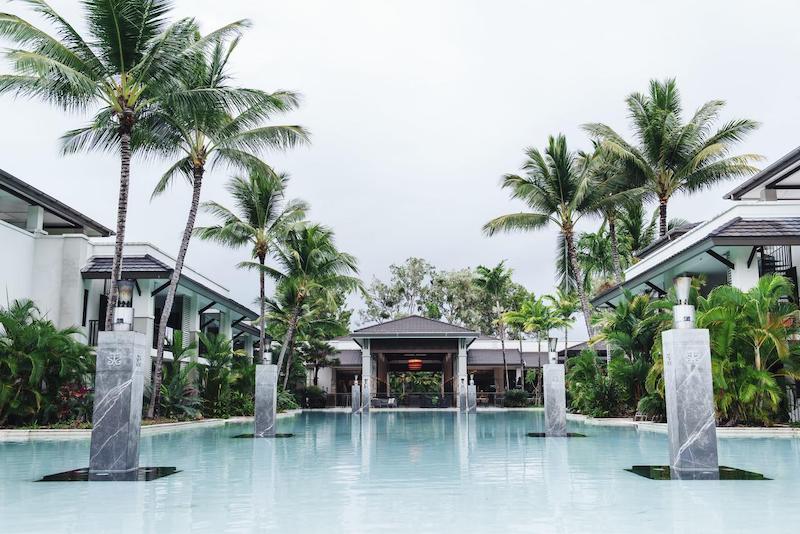 You'll be spoilt for choice when finding an indulgent pastime at this luxurious resort. You could plunge into the lagoon-style pool that wraps around the resort, take a wander to nearby Four Mile Beach or relax on your own private balcony or terrace in your complimentary bathrobe. That's before you've booked a trip to the on-site Vie Spa or indulged in something tasty from the seafood section of ALUCO Restaurant and Bar's menu – there's everything from seared tuna to grilled tiger prawns with finger lime on offer. Yum!
8. Sticky Rice Villas, SA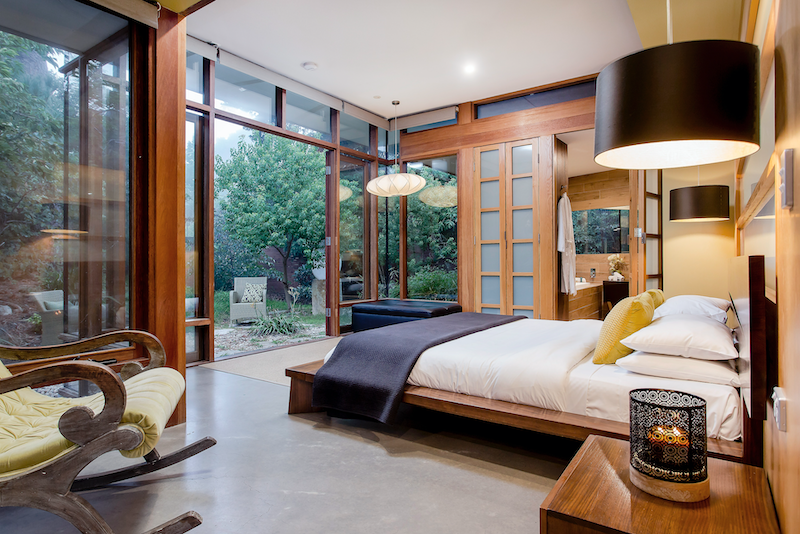 You'll think you've been whisked overseas at this amazing property tucked away in the Adelaide Hills! Each suite is spacious and expertly designed with the super zen traditions of Japan or Bali, so it's pure bliss from the moment you enter. Think private walled gardens, deep soaking bathtubs, underfloor heating, huge designer kitchens, complimentary fruit baskets and warming fire pits to huddle in front of with that special someone.
9. Wildman Wilderness Lodge, NT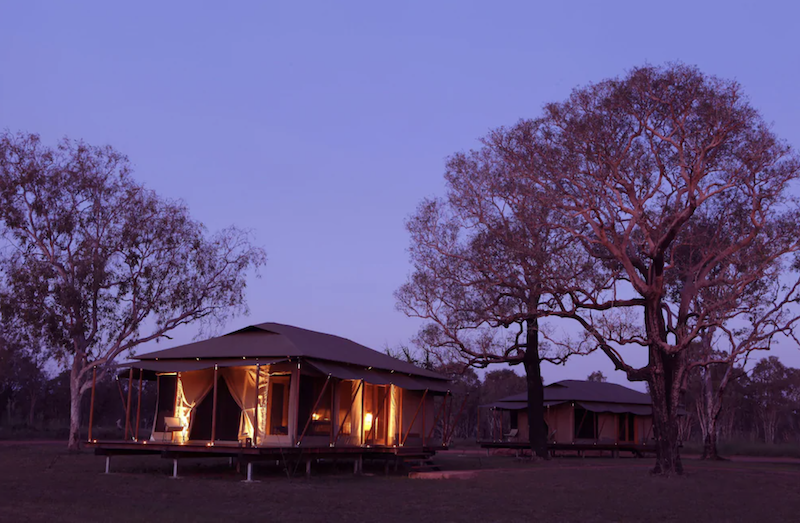 For a true glamping experience in the top end, Wildman Wilderness Lodge offers serious luxury in outback Australia. With a limited number of guests on-site at any one time, you'll be able to really switch off while staying here (especially considering every room is decked out with heavenly beds). The real highlight here is the infinity pool that begs you to take a dip, with the bush as a scenic backdrop. Round out your day with a visit to the on-site restaurant, where you can try a gourmet bush-to-table experience with seasonal native ingredients on the menu.
10. Watson's Bay Boutique Hotel, NSW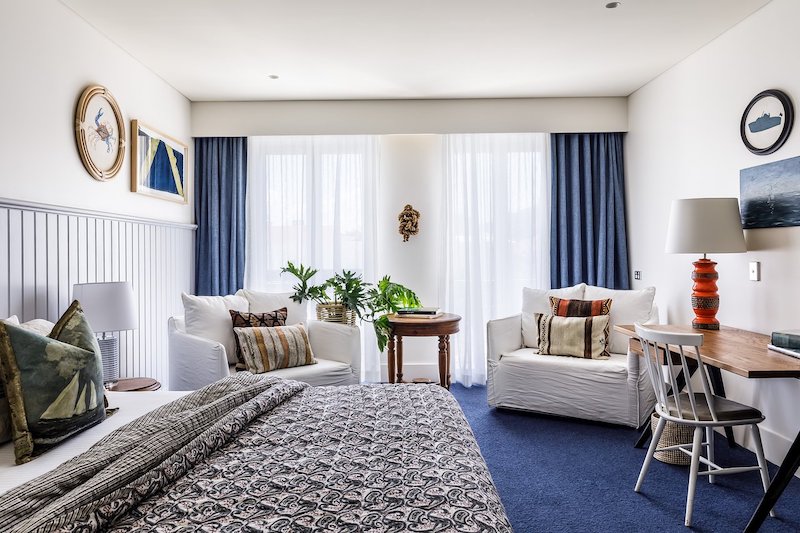 Book yourself a stay right on the harbour and make the most of the stunning beaches of Sydney Heads. If you can tear yourself away from the window, we reckon a soak in your private deep tub would be your best bet. If you can squeeze it in, a scenic seaplane flight over the city is the cherry on top. Top the whole stay off with a sunset-timed Pink Gin Iced Tea and incredible plate of fish and chips at the Watson Bay Hotel downstairs – it's been voted the most Instagrammable venue in Sydney, so it's only right to pull your phone out!
See? Luxe for less is achievable – whether it's a on-site spa or sprawling outdoor pool that floats your relaxation boat. The only thing left to do is book your trip (and convince your credit card of its necessity 😉)
Heads up! Due to COVID-19, government restrictions are in constant review and travel guidelines may change. We strongly recommend that all travellers seek further information about destinations and attractions before scheduling trips or making bookings, take extra care and follow all rules.