This year, we're all about making up for lost holidays. But it's not just the "holidays" we missed – it was the quality time with the people we love the most. So now that travel is back on the cards, our number one priority is reconnecting with friends and fam… and a big group getaway in a gorgeous holiday home is an amazing way to do it.
Here are 10 stays that are perfect for those long overdue catch-ups. Have a squiz – and make sure you check out Wotif's epic More Than Just Hotels deals round-up too.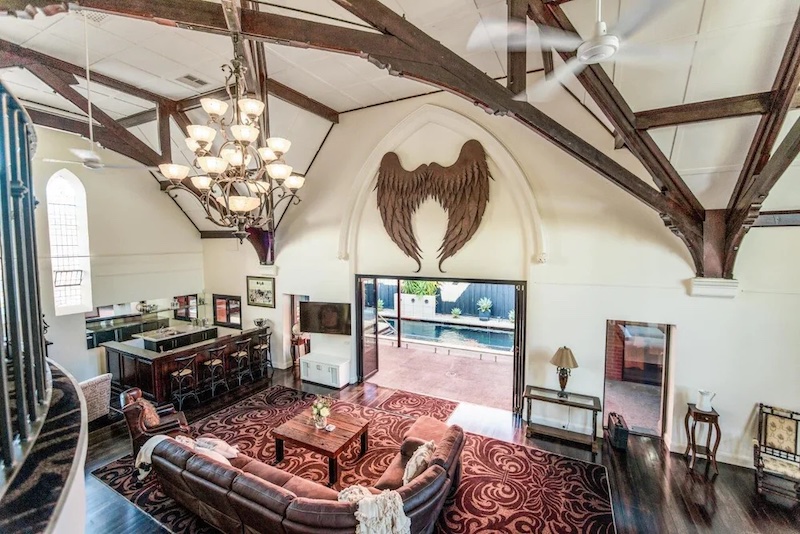 Formerly a church, the Wesley is now one of Australia's most exquisite holiday homes. In fact, it's literally award-winning! With five bedrooms, four bathrooms and two separate living rooms, there's space (and privacy) for everyone. There's also a 60-inch TV for epic movie nights, a cosy log fireplace and an in-built bar. Outside you'll find immaculately manicured gardens, a great barbeque area and a large in-ground pool 🏊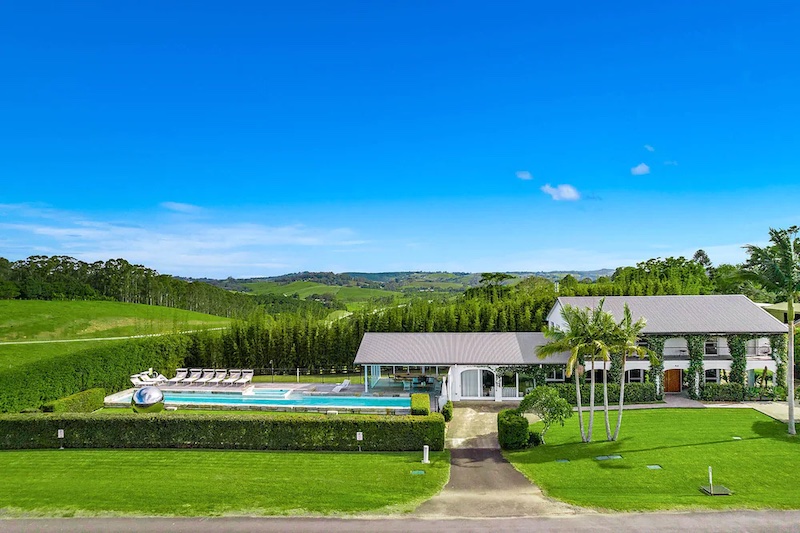 If you and your crew are serious about treating yourselves, head to Villa St Helena – a double-storey retreat that's one of the most luxe getaways in Australia. It has seven bedrooms, all with a coastal Hamptons vibe, a spectacular outdoor pool, a separate heated plunge pool and a 12-person spa. Privately nestled in the hinterland, you'll feel like you're in your own perfect little world… but you'll actually be just 10 minutes from Byron beach, with the amazing ocean views to prove it. Bliss!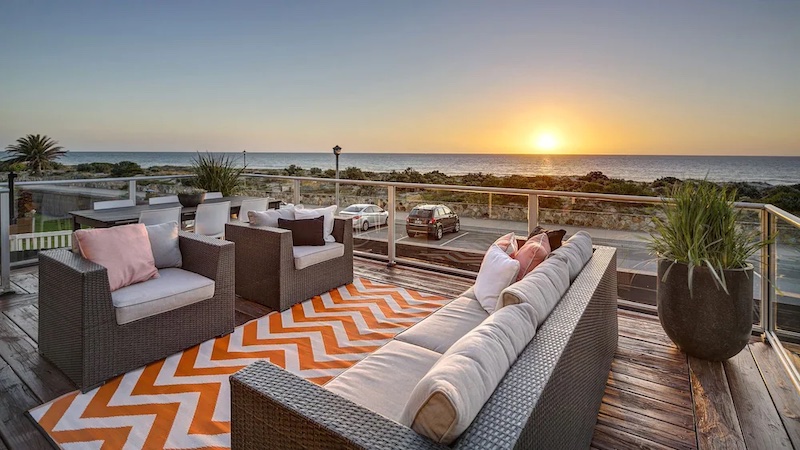 Live your best beachside life at Grange Beach, only 20 minutes from the Adelaide CBD. Said beach is literally just outside your front gate and when you get hungry you can get food from the nearby Grange Jetty Kiosk – the salt and pepper squid salad is a real highlight. With three bedrooms and five beds, there's space for up to 10 people. Why not start your stay with a lovely barbeque on the deck, watching the sunset with a drink in your hand?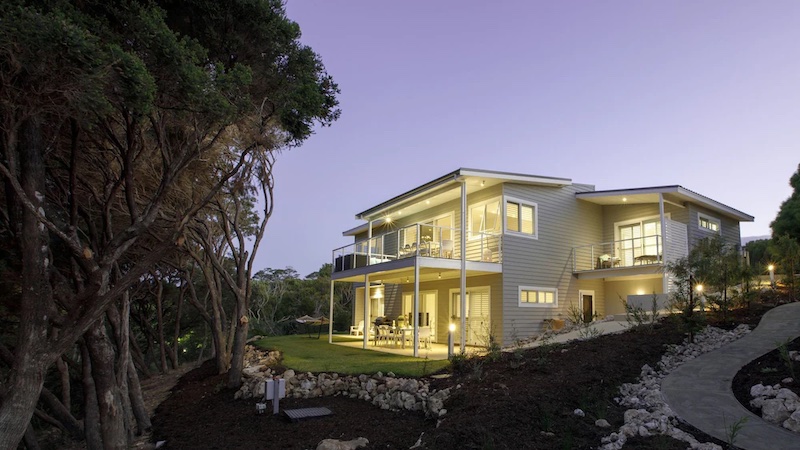 A stylish beachside getaway in the gorgeous (and delicious) Margaret River Region – yes, please! With five bedrooms, three bathrooms and space for up to 10 people, Cliff Beach House in Yallingup is a top pick for big families (and families with big appetites). It's set in the secluded Caves Ridge Private Estate, just a short stroll from Caves House and Yallingup Beach and surrounded by the rugged beauty of the Leeuwin-Naturaliste National Park. Make sure you take the kids for a day trip to Ngilgi Cave and the Tunnel of Doom. And make time for a grown-ups excursion to some of the Margaret River's award-winning wineries too 😉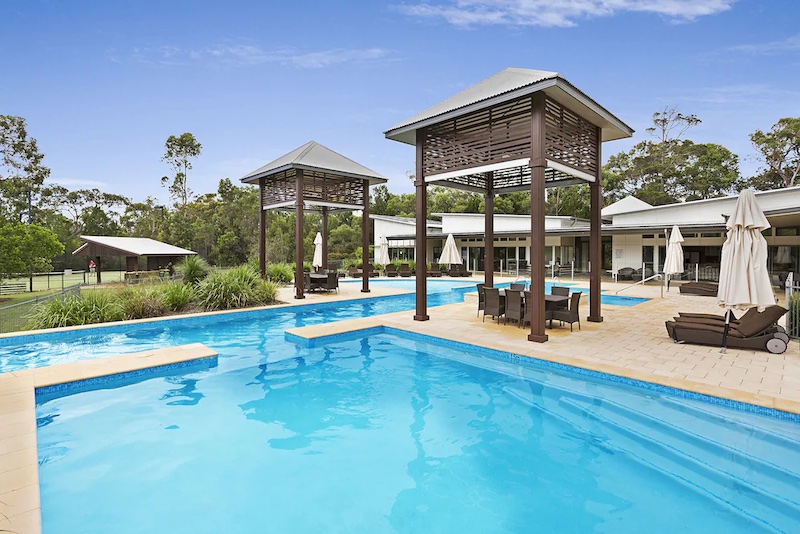 Beach Road Holiday Homes is one of Noosa's best-kept secrets – and you don't even need a four-wheel drive to get there. Ideally located on the chilled-out North Shore, away from the bustle of Hastings Street, it offers architecturally designed and eco-inspired standalone holiday homes in a luxurious five-star resort setting. There are two, three and four-bedroom options, so you're covered no matter how big or small your family is. We'd forgive you if you spent your whole stay at the property – with pools, barbecue huts, a tennis court, a games room and more, it's hard to drag yourself away. But if you do feel like exploring, take a stroll down the old camel track to the beach just 1km away 🐪
Insider tip: Wotif has got a special deal on Beach Road Holiday Homes right now as part of the More Than Just Hotels deals round-up. You might want to check it out 😉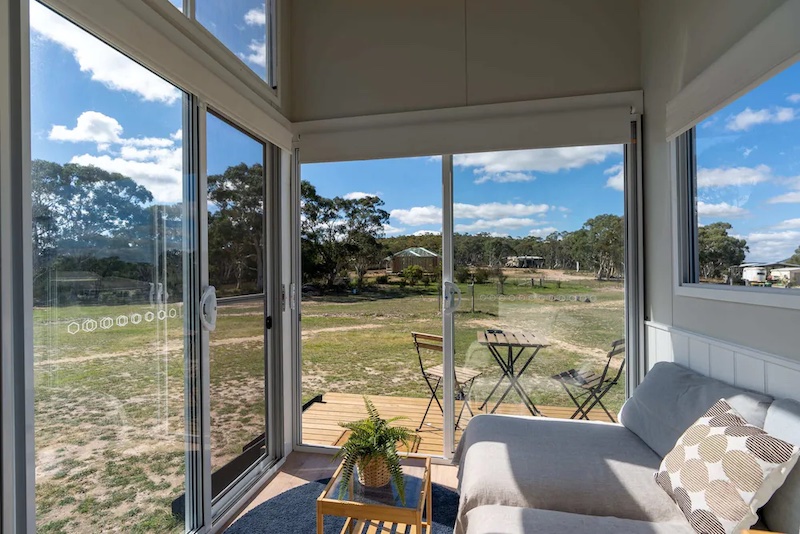 Is your family on the smaller side? Would you even call it 'tiny'? Then why not try a tiny house? The Saddle Camp Tiny House sleeps up to four people, with a queen loft bed space and a ground floor sofa bed. It's set on a 168-acre horse farm, making it an absolute winner if one of your kids is going through a horsey stage. But that's not the only fun for kiddos – there's also a playground, a movie room, horseriding and great bushwalks. Food-wise, the tiny house has a little kitchenette, but there's also an on-site cafe serving up coffee and treats. For bigger or extended families, you can also rent the second tiny house that's parked just a few steps away.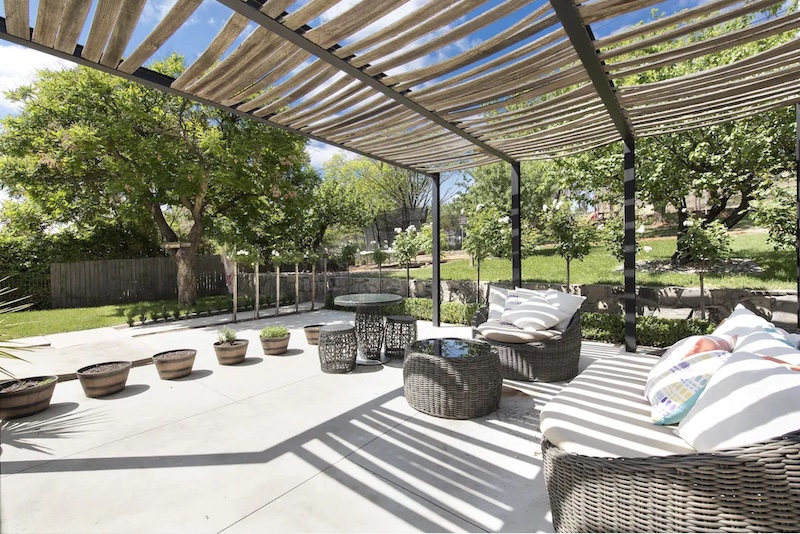 Bunda House is a charming 1960s renovated home that's close to everything in Narrabundah. It's kitted out with all the streaming services you could ever need, three big bedrooms, a massive backyard with awesome play equipment (including a trampoline AND a treehouse) and plenty of space to relax outside as a family. Of course, the real highlight is being visited by some of the local peacocks 🦚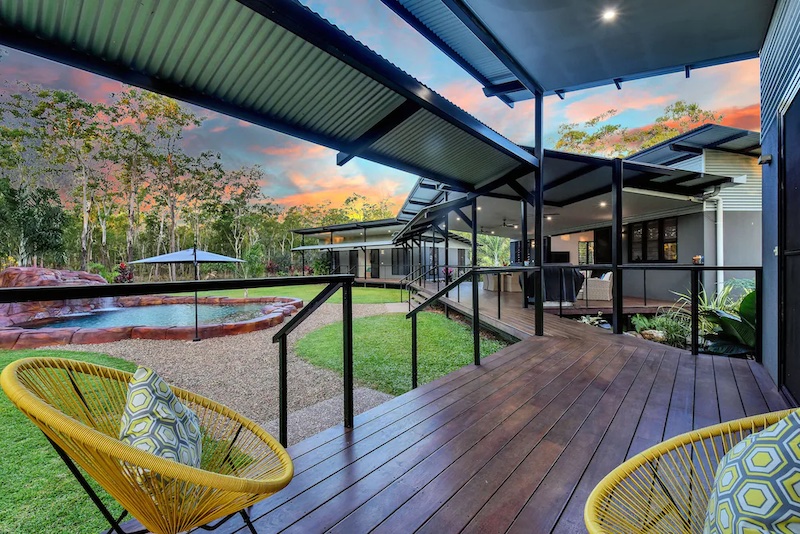 What's it like to have an ENTIRE resort just for you and your family? Stay at Tropical Oasis Holiday Home and find out! Stylish and clever, Tropical Oasis Holiday Home in Humpty Doo is a five-bedroom, three-bathroom house built like a resort. It has three separate but connected buildings – a one-bedroom unit, a four-bedroom unit, and a main living area – which means more space and privacy for everyone (perfect for families with older kids). All three units are connected by a covered patio, with excellent outdoor space, and wrap around a stunning lagoon-style pool. All that's missing is room service 😜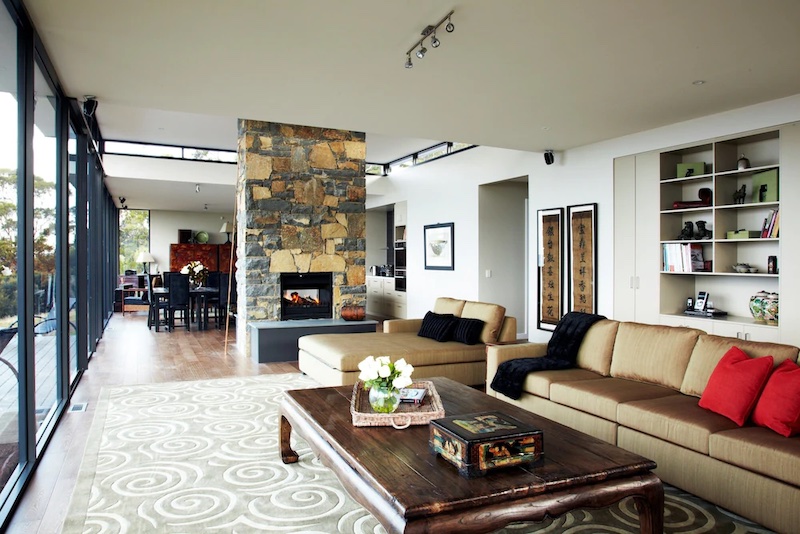 The multi-award-winning Dragonfly Lodge is the perfect home base for a sophisticated Tassie East Coast getaway. It's a top pick for grown-up families, with three king-sized bedrooms and room for up to six people. Located in Great Oyster Bay (just an hour-and-forty-five-minute drive from both Hobart and Launceston), it's close to pristine beaches, awesome cool-climate wineries and the Freycinet National Park. With luxury linen, bespoke toiletries, and a Tesla electric car charger on site, there's a lot to fall in love with – but we think you'll really go gaga over the floor-to-ceiling windows looking out over the Tasman Sea 😍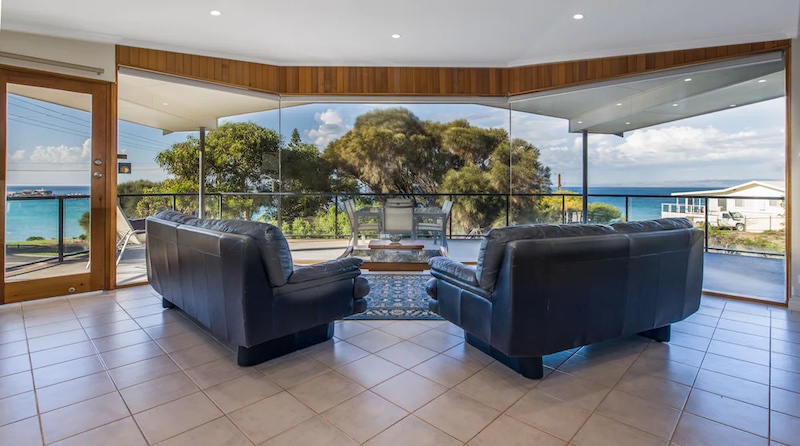 Kangaroo Island is a classic Aussie family holiday spot – and Baudin House is just the stay to help you make the most of it. Located in Penneshaw, the second biggest town on the island, Baudin House is just a 50m walk from Hog Bay Beach and a short stroll from the Penneshaw Penguin Centre (the starting point for Kangaroo Island's awesome little penguin tours). With its relaxed vibes, three bedrooms and TWO SETS of bunk beds, it's an awesome pick for families with young kids. Check out the ocean views from the lounge room! 😍
CHECK OUT HOLIDAY HOME DEALS
Heads up! Due to COVID-19, government restrictions are in constant review and travel guidelines may change. We strongly recommend that all travellers seek further information about destinations and attractions before scheduling trips or making bookings, take extra care and follow all rules.