Holidays aren't just fun – they're awesome opportunities to experience and appreciate other cultures and support local communities too. Here in Australia, we're so lucky to live alongside hundreds of Aboriginal and Torres Strait Islander nations and language groups – the oldest continuing cultures in the world. That means Australia is also home to some of the world's most unbelievable – and, for many people, life-changing – cultural experiences. Here are nine of our faves, brought to you by Welcome to Country.
Yolŋu Homelands, East Arnhem Land, NT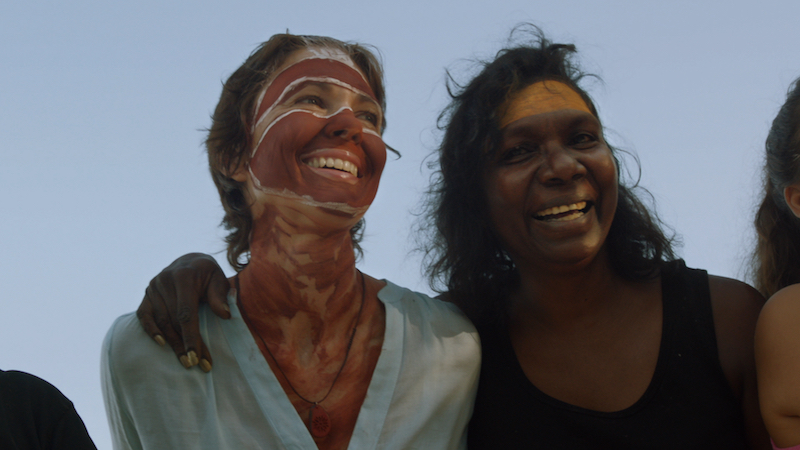 Arnhem Land is one of the most unique – and spectacular – places on earth. Here you'll find the Yolŋu Homelands, which are home to secluded white-sand beaches, rugged red-sand coastlines, stunning monsoon rainforests, and all sorts of rare plants and animals. The Homelands are sacred – they're the ancestral Land and Sea Country of various Yolŋu clans – and one of the best ways to experience them is with the Crossing Country – Yolŋu Dhukarr multi-day tour. Over five days, you'll live as part of a small family community, learning all about Yolŋu culture and participating in traditional activities like weaving, spearfishing, gathering bush foods and medicine, and even learning how to make and play a Yidaki (didgeridoo). Yolŋu Dhukarr welcomes travellers of all ages, including kiddos, so you can bring the whole family!
Nitmiluk (Katherine) Gorge, NT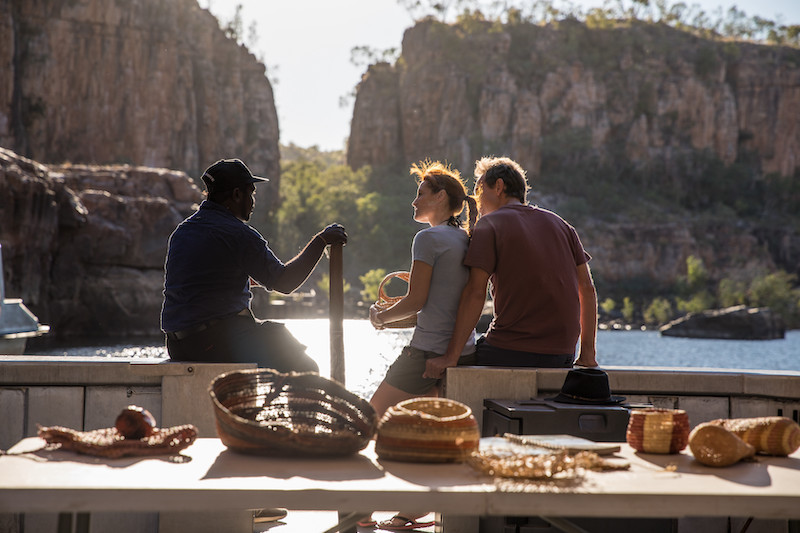 Multi-day tours are amazing – but there are some fantastic day trips and short excursions out there too. The Ancient Garlarr River Safari is a perfect example. Owned and operated by the Jawoyn people (Nitmiluk's Traditional Owners), this 2.5hr tour unites traditional Jawoyn Culture with Western understandings. It's a chance to learn about some of the stories, traditions and language of the Jawoyn people, as well as the unique geology and geography of the gorge. At the end of the cruise, you'll visit a beautiful cliff-face rock art site. Depending on the river level, you might even be able to go for a swim as well!
Kakadu and Arnhem Land, NT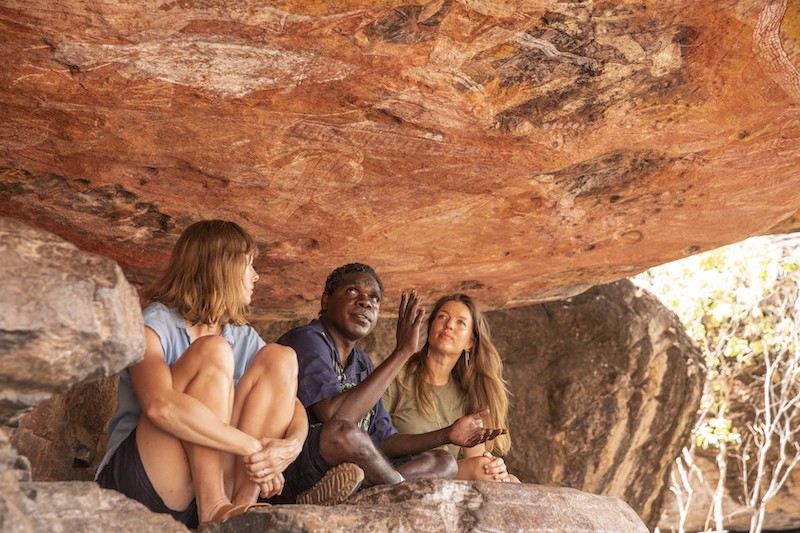 No Aussie travel bucket list is complete without a trip to Kakadu – and if you can visit Arnhem Land at the same time, even better! The Five-Day Kakadu, Arnhem Land and Cobourg Peninsula Tour is a fantastic way to do both and leave the crowds behind. Highlights include visiting the Gunbalanya community, touring the stunning Injalak Hill rock art sites with a local Aboriginal guide, and spending three amazing nights at Cobourg Coastal Camp. There you'll find gorgeous nature walks, fantastic fishing, brilliant birdwatching and more.
Limilngan-Wulna Country, near Darwin, NT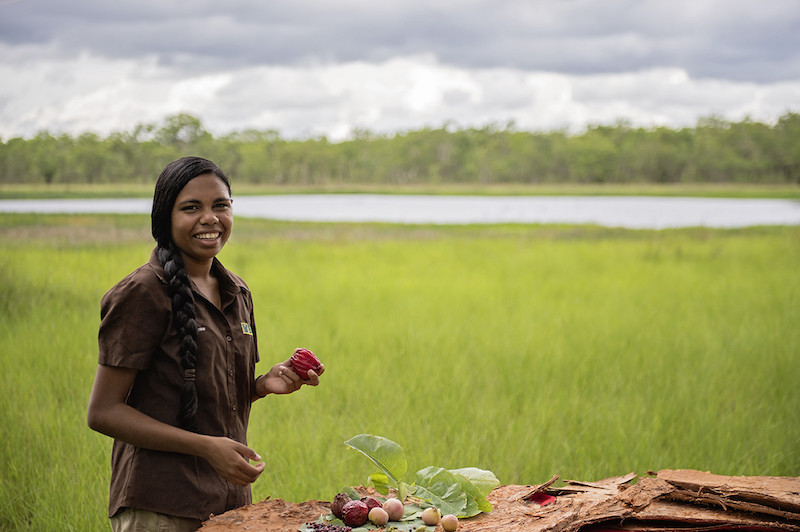 Another great short-tour option, the Culture and Wetlands Cruise is just a 45-minute drive from Darwin. It starts with a relaxing hour-long cruise on Corroboree Billabong. With a Limilngan-Wulna guide, you'll spot birds and crocs and learn about the wetlands' social, cultural and economic significance. Then, at the cultural centre, you'll sit by a picturesque billabong and learn about basket-weaving, dilly-bag-making, local food and medicine, and even have a go at throwing a spear or playing the clapsticks or didgeridoo. The tour has pick-up points in both Darwin and Palmerston and usually gets you back in town before 2pm – fantastic if you're travelling on a tight schedule.
Yuin Country, South Coast of NSW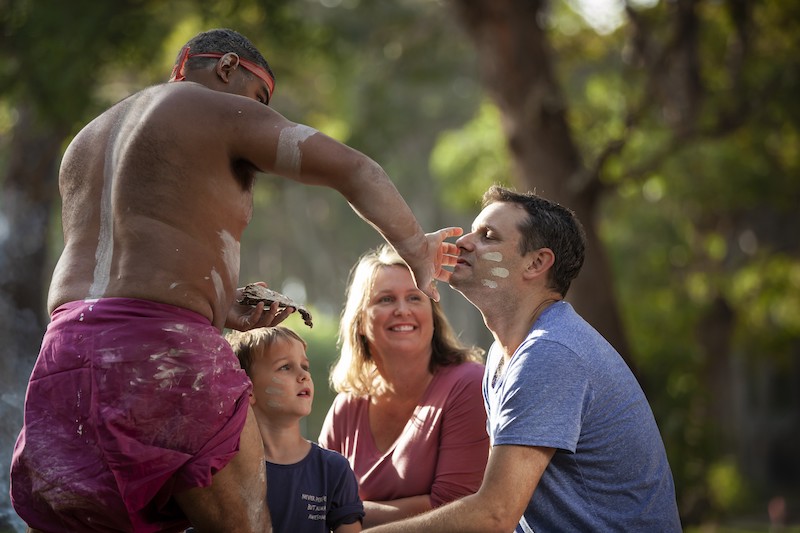 There's something special about climbing a mountain – and it's even more magical when it's part of a cultural immersion experience. Just a five-hour drive from Sydney, the two-night Yuin Retreat is the perfect blend of tradition, nature and adventure, with some incredible food too (it's fully catered by Mirritya Mundya, who make amazing Indigenous Twist cuisine). The retreat begins in the evening, with a Welcome Ceremony and a yarning circle, followed by a gourmet dinner. The next morning, it's rise and shine at 6.30am for a guided walk up sacred Gulaga Mountain OR a relaxed Djirringanj dreaming drive-and-walk tour (your choice!), all while your Yuin guide teaches you about the Country's history, culture and protocol. That night there are even more tasty treats to look forward to, as well as a First Peoples' wellness evening. The retreat wraps up the next morning with a Farewell Ceremony on the beach – and, of course, a delicious breakfast 🤤
Port Douglas, QLD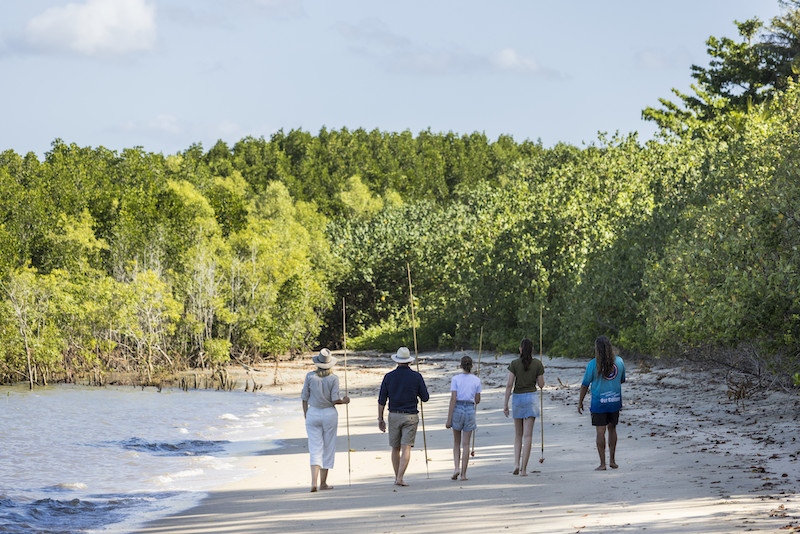 How do you make a Port Douglas getaway even more amazing? Add a cultural experience, of course 😉 The Cultural Beach, Mangroves and Mudflat Tour is an absolute winner! Over two-and-a-half hours, Kuku Yalanji Traditional Custodians will take you on a guided walk on Cooya beach (their traditional fishing lands), sharing their knowledge on the way. You'll get to join in a daily spearfishing trip, help gather food, see Kuku Yalanji artefacts and listen to traditional stories. And as a bonus, tours run twice a day, so they're perfect for short visits and jam-packed itineraries.
Cairns and Port Douglas, QLD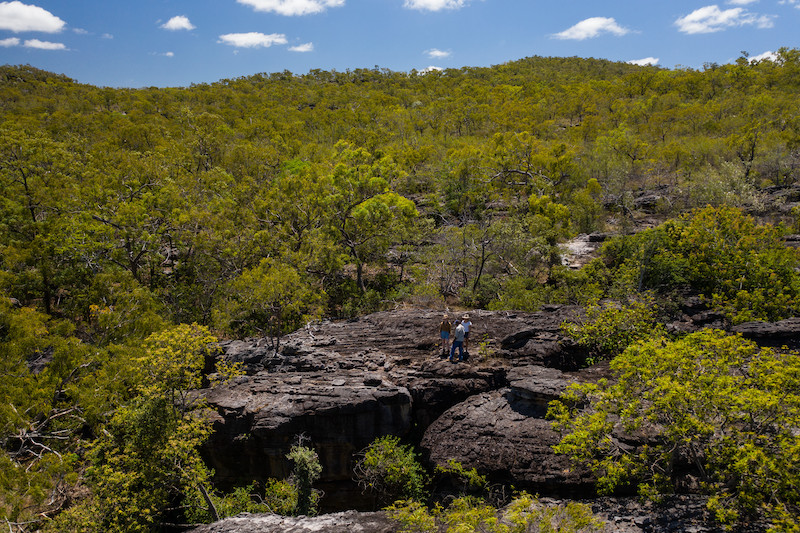 Two full days of cultural immersion and spectacular scenery in the Daintree Rainforest? Yes, please! The Two-Day Daintree Aboriginal Art and Survival tour is a chance to meet Traditional Owners, learn about Kuku Yalanji foods and medicine, and paint with a Kuku Yalanji artist. You'll also get to take in some of the Daintree's most jaw-dropping sights, including the Mossman Gorge, Cape Tribulation, and the Daintree River via an exciting wildlife cruise. The tour picks up from Cairns and Port Douglas, which means you can combine it with a Great Barrier Reef trip too.
Ikara-Flinders Ranges, SA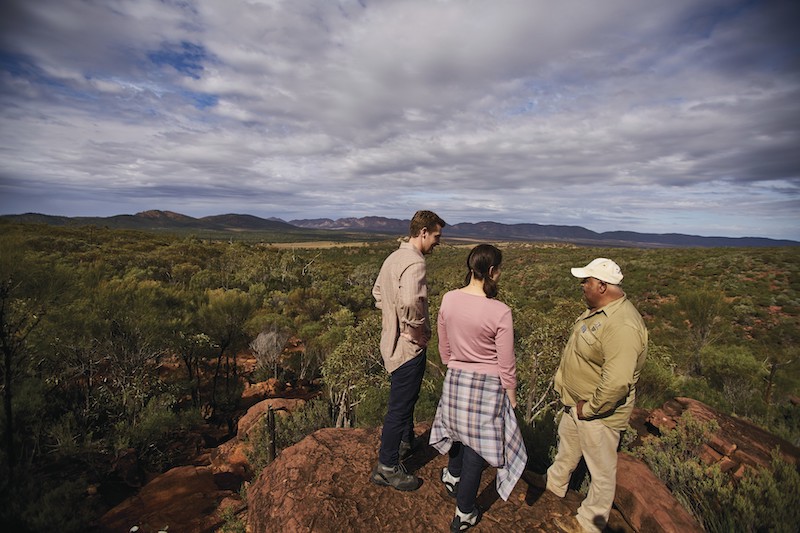 Have you ever wanted to travel back in time? Well, you can in the stunning Ikara-Flinders Ranges National Park – and you don't even need a time machine. On Adnyamathanha land, the Time Travel and Gorgeous Gorges Half-Day Tour is a fantastic day out, especially for science and nature buffs. Ikara is home to some of the oldest visible geology in the WORLD, which you can see for yourself as you travel via four-wheel drive through the incredible Brachina and Bunyeroo Gorges. With fossil layers dating back at least 100 million years, the gorges have become famous as a 'Corridor Through Time'. How cool is that?!
lutruwita (aka Tasmania)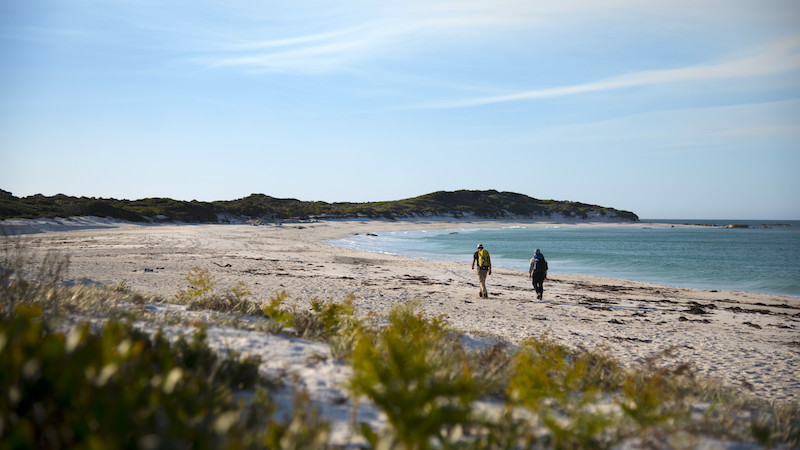 "takara waranta" means "walk with us" in palawa kani. And the wukalina Walk – a four-day trek from wukalina (Mount William National Park) to larapuna (the Bay of Fires) is an experience you'll never forget. The landscape shifts around you as you hike towards the coast – from bushland to heathland to rocky headlands – while immersing yourself in the stories, history and culture of the palawa. Highlights include meeting palawa Elders, taking part in a smoking ceremony, learning weaving, clapstick-making and shell-stringing, and enjoying delicious traditional foods such as muttonbird, wallaby and doughboys. Fun fact: palawa kani is the language of the palawa of lutruwita, also known as Tasmania. Capital letters are optional – they're usually saved for the names of people, family and ancestral groups.
This blog post was written in partnership with Welcome to Country. Check out all of their fantastic cultural experiences to make your next holiday meaningful AND amazing.
CHECK OUT WOTIF
Heads up! Due to COVID-19, government restrictions are in constant review and travel guidelines may change. We strongly recommend that all travellers seek further information about destinations and attractions before scheduling trips or making bookings, take extra care and follow all rules.