Gone are the days when your four-legged friend had to miss out on the fun of going on holiday. With so many dog-friendly holiday options and destinations, it's no wonder that more and more Aussies are bringing their fur babies with them.
Not only is having your doggo around more fun, but it can also save you some serious coin and spare you the hassle of organising a boarding kennel or pet-sitter. Just follow these tips to make your next holiday pawfect 🐾
1. Pack for your pooch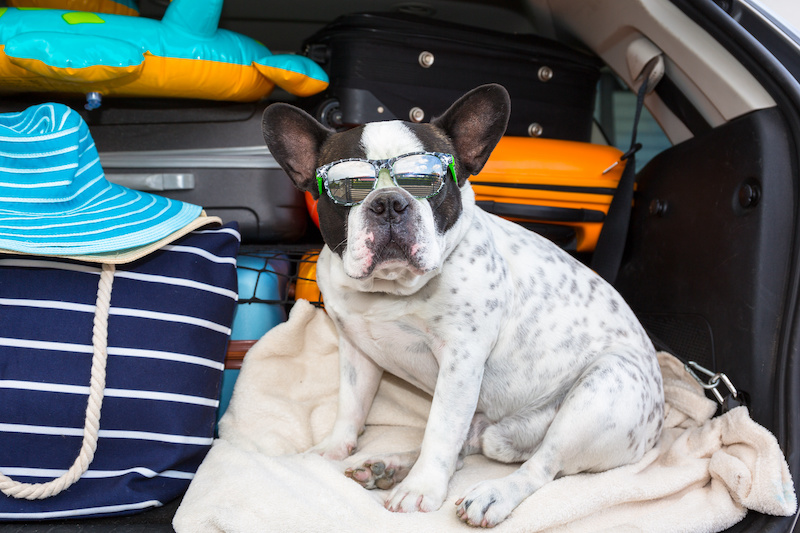 Your pup might not need an entire wardrobe, but it's still important to think about what you will need when you reach your destination. Some must-haves include food, bowls, a collar with tags (including one that shows your current phone number), a leash, treats, dog poo bags, toys and any medication. It's a great idea to bring your dog's favourite blanket or cushion as well, for that familiar smell of home. While you're travelling, make sure you keep some water and a bowl accessible for pit stops.
Insider tip: Some pet-friendly stays supply their own bowls and beds! If you've travelling with Wotif, contact the property after you've booked to let them know you're bringing your pooch. They'll tell you what, if anything, they can set up in advance for you 🐶
2. Stay healthy and safe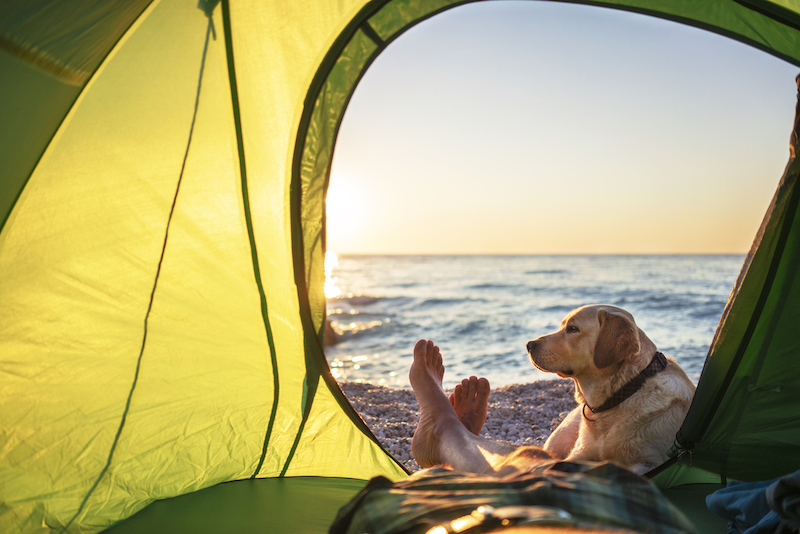 Does riding in the car make your dog get a little green around the, uh, collar? Motion sickness is common in dogs, just like in humans. There are many preventatives and treatments, including medication, so consider taking your furry friend to the vet (or V-E-T if the V-word is off-limits in your home 😜) before you go away.

Going on a road trip? Laws vary between states and territories, but it's generally recommended or required that dogs wear special seat belts or ride in crates and that they sit away from the driver. Make sure you double-check your local rules AND the ones for your destination before you head off, especially if you're driving interstate. 
Of course, some fancy pooches fly – and it's usually pretty straightforward to arrange. You'll need an air-travel-approved crate and might have to fill out some paperwork. Contact your airline for more info.
3. Find a furrtastic stay
There are lots of dog-friendly stays out there  – everything from laid-back motels and caravan parks to super-luxe holiday homes and hotels. If you're looking for a property on Wotif, just tick the 'pet-friendly' filter on the left-hand side of your the page to narrow down your results.

If you're on a page for a specific property, scroll down to the Policies section and look under Pets to check for any restrictions or fees, or to see what (if anything) the property can provide. Some properties, like holiday homes with private yards, only allow animals outside, which might not work for you if your pampered pooch is used to having the run of the house 🐩 👑
Remember to contact your property after you've booked to let them know your pup is coming. They might need to designate a specific room for you or arrange goodies like bowls, bedding or even treats!
4. Plan some pawfect activities
Your furry mate is easily pleased. They don't care about award-winning restaurants or getting the perfect Instagram shot – they just want to hang out with you. But it is worth thinking about what your destination has to offer for human travellers to enjoy as well. Are there dog-friendly beaches or national parks? Are there pubs, cafes, breweries or wineries which have outdoor areas? Or perhaps ones where your doggo can even come inside if they're a good boy (or girl)?
Insider tip: Some businesses are willing and happy to accommodate dogs, even if they don't advertise themselves as 'dog-friendly'. If you like the look of a place, give them a quick phone call before you head out for the day. You might be pleasantly surprised!
5. Relax!
Isn't that what holidays are all about? But if this whole "relaxation" thing is a new concept for you, don't worry. Just consult your newest travel companion, who takes it very seriously. They're the expert on sleeping, eating and playing 😄
Travelling with your dog means the whole family can be part of those special holiday moments. Just think of the tails you'll have to tell! 😂😉
PLAN YOUR DOG-FRIENDLY GETAWAY
Heads up! Due to COVID-19, government restrictions are in constant review and travel guidelines may change. We strongly recommend that all travellers seek further information about destinations and attractions before scheduling trips or making bookings, take extra care and follow all rules.