It's hard not to daydream about summer right now, but some of us are doing more than dreaming. Many Aussie travellers are already booking their 2022-2023 summer getaways! We think they're onto something – and Wotif hotel expert Amanda Egan tells us why.
1. More options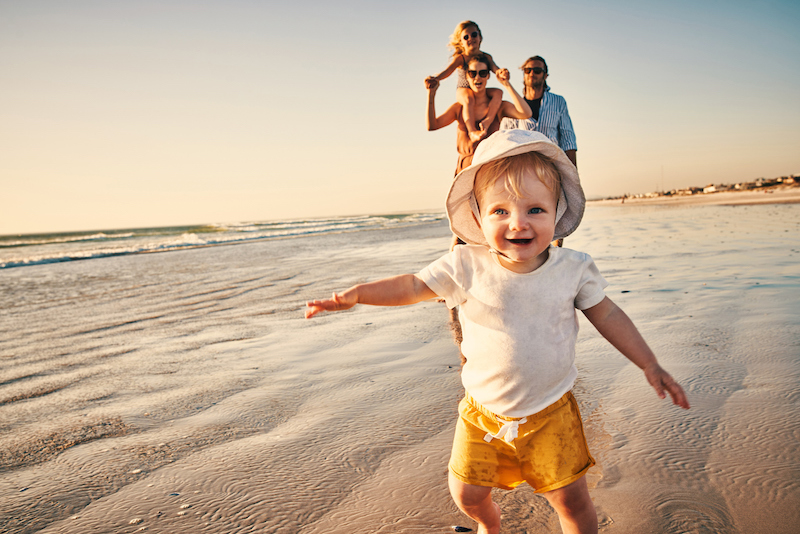 Summer is one of the most in-demand times of year for holidays, and many of our fave hotels, flights and destinations sell out fast. The earlier you book, the more options you have.
Having more choice makes it easier to plan your dream getaway – and it can help you save money too. As Amanda says…
More availability means more destinations, properties, room types and deals to choose from, and the ability to compare prices. That's something travellers always care about – but in 2022 it's more important than ever.
Booking ahead can be especially helpful for families and groups travelling together. Amanda has this tip:
If you're travelling in a group and booking multiple rooms, you can contact the property after you've booked and ask if they can put you in adjoining rooms. The more availability they have, the more likely they can do it.
2. Greater flexibility
Lots of properties now offer flexible booking options, so some of their stays might be fully refundable or give you the choice to book now and pay later. But these options are usually not available on every room or deal type. If you want to bag a flexible stay, Amanda says…
Fully refundable and book now, pay later options are really popular with travellers, so the deals that include them often sell out first. It might sound counterintuitive, but if you're not completely sure of your plans it can be smart to book ahead so you can get a stay that you can easily change.
3. Extra time to save for a splurge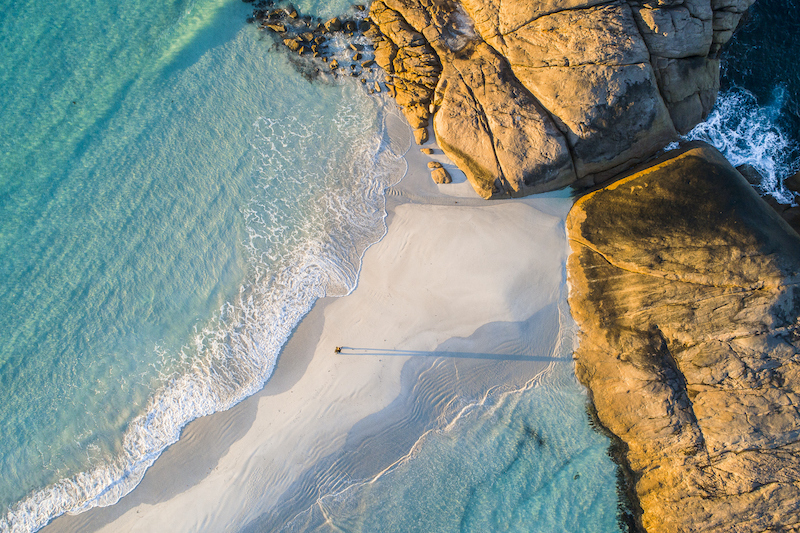 Okay, so your dream getaway might not be a summertime shopping spree – but typical travel expenses like eating out, admission fees, and petrol for road trips can all add up. If you need to save up for that splurge, booking ahead can really help (especially if you pay for your accommodation now). Once you know exactly where and when you're going, it's much easier to budget and save so you have all the spending money you need to have an awesome time. Or as Amanda puts it:
Holidays are all about treating yourself! It's a time to say yes to another cocktail or a day at the hotel spa.
4. Less stress
Christmas parties (and Christmas prep!), end-of-year catch-ups, school and uni exams… the summer festive period is great, but the lead-up to it can be pretty busy – and sometimes even a bit stressful! But you can make your (future) life easier by booking your summer holiday well in advance. Amanda says…
Booking ahead means you can do all your holiday research and planning earlier in the year, before everything gets hectic. You can take your time and plan an even better getaway for you and the fam. And when December hits, it's one major task already ticked off your to-do list.
5. Some destinations could be extra popular
Many Aussie travellers are already planning their summer getaways – and some favourite destinations could be extra popular this year. Based on accommodation interest on Wotif.com for stays between December 2022 and February 2023*, this summer's trending destinations are:
Ballarat, VIC: Traveller interest up 245%
Bendigo, VIC: Traveller interest up 220%
Toowoomba, QLD: Traveller interest up 210%
The Blue Mountains, NSW: Traveller interest up 185%
The Dandenong Ranges, VIC: Traveller interest up 175%
Bathurst, NSW: Traveller interest up 165%
Dubbo, NSW: Traveller interest up 160%
Melbourne, VIC: Traveller interest up 160%
The Mornington Peninsula, VIC: Traveller interest up 145%
Sydney, NSW: Traveller interest up 140%
If your dream summer holiday spot is on this list, booking early could be a particularly good idea for you.
6. You'll have a holiday to look forward to!
And isn't that the best reason of all? Because as Amanda says…
There's nothing like the feeling you get when you see those two magic words: 'Booking confirmed'. It's like a weight off your shoulders – and the countdown can begin.
PLAN YOUR SUMMER GETAWAY
Heads up! Due to COVID-19, government restrictions are in constant review and travel guidelines may change. We strongly recommend that all travellers seek further information about destinations and attractions before scheduling trips or making bookings, take extra care and follow all rules.
Behind the data: *Traveller interest based on accommodation interest on Wotif.com for stays between December 2022 and February 2023, compared to December 2021 to February 2022. Values have been rounded.