Travelling with another family has so many perks that can make your trip easier and more enjoyable. Double the family means double the fun, right?
If you're friends with a family you think would be great to holiday with (you know: one with kids a similar age to yours who you've had successful play dates and day trips with), it's worth considering taking them along for the ride on your next getaway. In fact, here are five reasons why adding another family to the mix might make it your best trip yet.
1. You'll have instant holiday friends
When you think back to your own family holidays from when you were a kid, one of the best parts was meeting new 'holiday buddies'. Back then, making friends could be the thing that turned a good holiday into a great one.
Well, the same goes for you as a parent now… so why leave it to chance? Holidaying with another family means social fun for both kids and parents is pretty much guaranteed. After a long day of adventuring together, you'll have friends to unwind with while the kids will have pals to stay up giggling with (which you'll absolutely hear, even though it's past bedtime, and they'll think they're being super quiet and sneaky). When you're in good company, there's potential for even more fun.
2. You'll have more support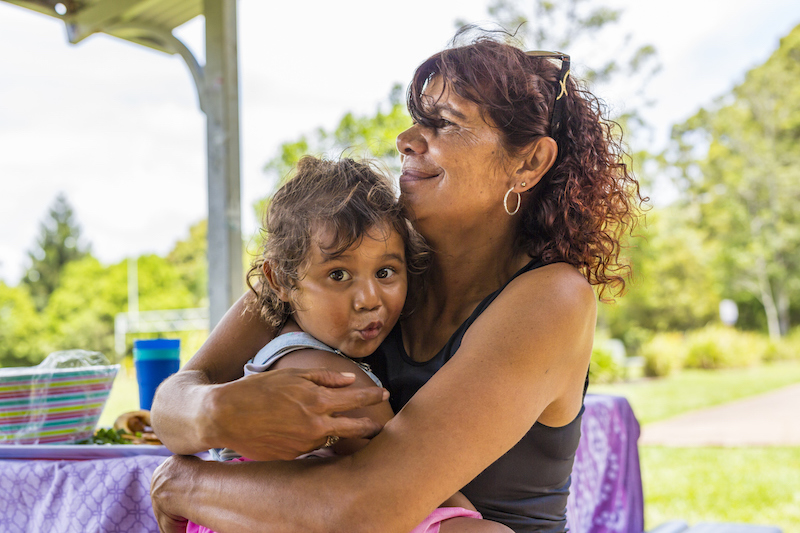 Juggling kids, bags, maps and everything else that comes with going out as a family can be a mission at home, let alone when you're away in unfamiliar surroundings. Having another parent (or two) around to lend a hand can seriously lower your stress levels – and there will be plenty of opportunities for you to return the favour.
Think about setting aside a date night for each couple. You can take turns looking after each others' kiddos so that both couples can enjoy some quality one-on-one time. Free holiday babysitting with people you know and trust? That's what we call a win-win!
3. It's budget-savvy
From the cost of accommodation to attraction passes, you can often save money when you're booking in bigger numbers. Holiday homes are a great way to go when you're travelling in a group – they're spacious, often gorgeous and have all the comforts of home. More space for less cash – what's better than that?
4. You'll look at the world a little differently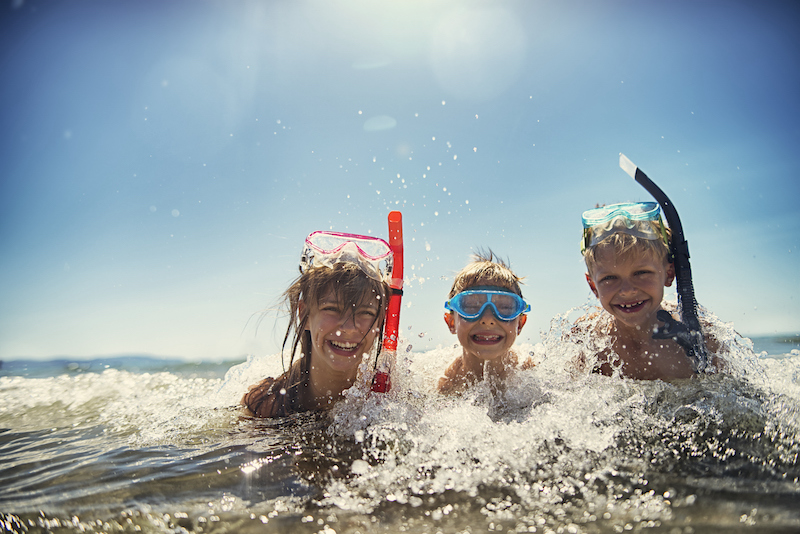 When you're in close proximity to another family, you'll have a fly-on-the-wall view into how they do things.
How does their morning routine compare to yours? What tips and tricks do they have to get organised or have fun together as a family? How do they get their kids to eat their veggies (the ultimate mystery)?
Of course, there's a good chance you'll find they don't have any secret genius parenting hacks at all… And the reminder that we're all just doing our best is sometimes the most valuable insight of all.
5. It's a brand-new experience
Travelling with others could mean that you get to experience your holiday in a much more expansive way. Not only will you get to see things through your children's eyes, but through the lens of another family's too. It can be such an eye-opener that it can even bring a renewed sense of adventure to a destination you've visited before.
So, when it comes to travelling with family, we reckon the old saying is true: there really is safety in numbers!
PLAN YOUR FAMILY GETAWAY
Heads up! Due to COVID-19, government restrictions are in constant review and travel guidelines may change. We strongly recommend that all travellers seek further information about destinations and attractions before scheduling trips or making bookings, take extra care and follow all rules.