Spring is (finally) here and it's time to make the most of that famous Sydney sunshine! A great rooftop bar is the perfect place to do it – and the Harbour City's hotels play host to some of the best. And there's a bonus: if you book a stay as well, you can head off to bed as soon as you're ready to call it a night 😉
Here are five of our faves for spring 2022. Put them on your hit list!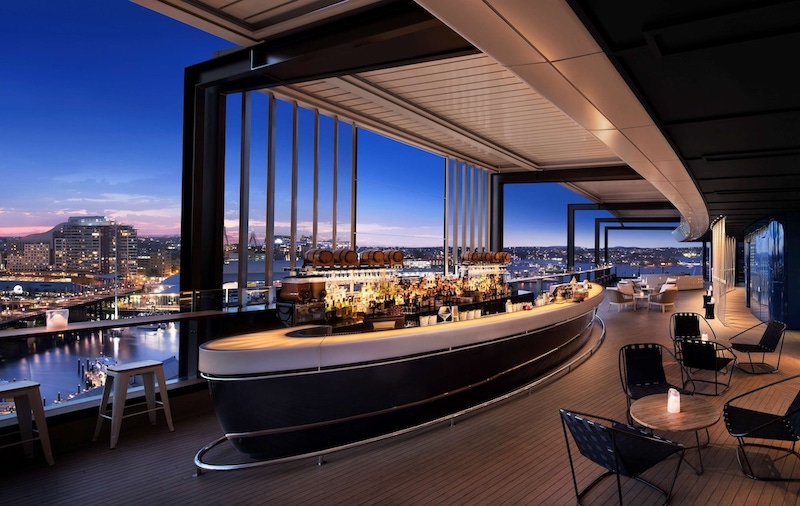 For serious cocktail lovers, Zephyr seriously delivers: a zesty cocktail list, luxe surroundings and a view over Darling Harbour that you'll want to write home about. Zephyr is both a lounge and a cocktail bar, floating high above all the action on the Hyatt Regency's rooftop. Here you can sip the day's troubles away while nibbling on a spicy pork taco (or a Pacific oyster – yum!) and admiring some of city's most stunning views.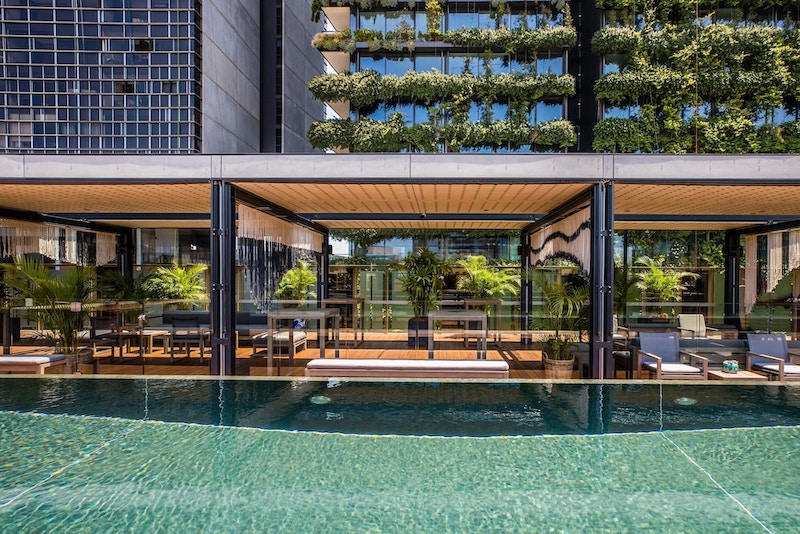 Set under a glass canopy that lets the sunshine in (and keeps the rain out) – and with a pool that's far too tempting on warm spring days – the Rooftop at The Old Clare Hotel is a haven for both locals and visitors. It's set in a fascinating part of the city, where sleek grey high-rises contrast against the lush greenery of One Central Park – one of the largest green walls in the world. The Rooftop serves up some pretty tasty bites, but if you feel like something more substantial check out the Clare Bar downstairs. Gourmet prawn roll, anyone?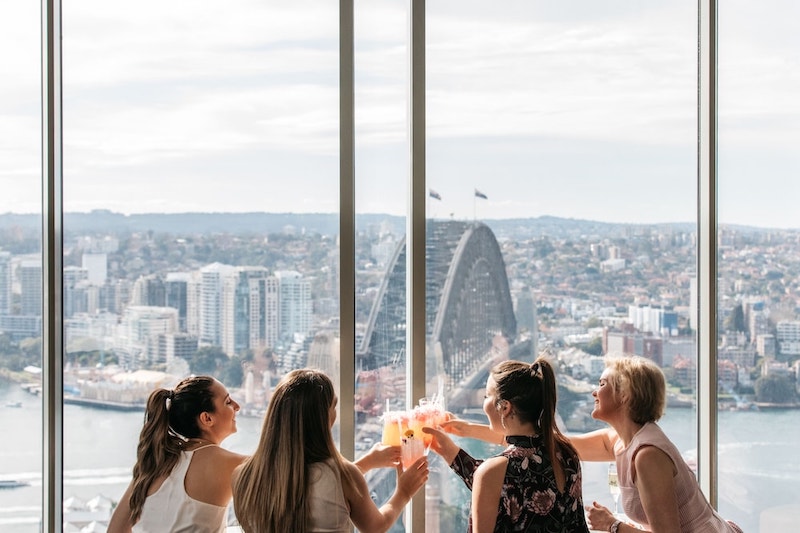 This won't come as a huge surprise, but Blu Bar on 36 is located – wait for it – on the 36th floor of the Shangri-La Hotel. It's the highest altitude bar in all of Sydney – and while we're not sure if that makes a difference to the taste of your drink, it definitely sounds like fun! While technically not a rooftop bar, this swanky spot is an Instagrammer's dream: the bird's-eye views of Sydney are simply amazing.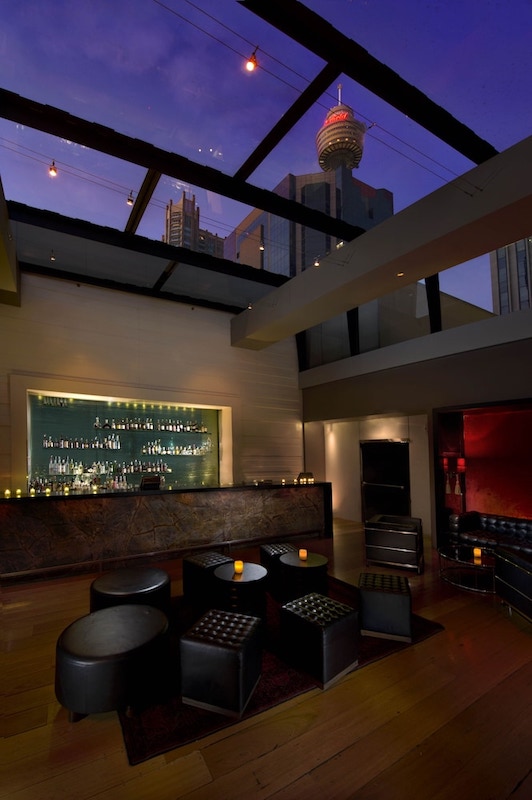 No list of trendy rooftop bars in Sydney would be complete without Zeta Bar – it's practically an institution in the city's hospitality scene. Located on an exclusive terrace inside the Hilton Sydney, Zeta offers fantastic views overlooking the Queen Victoria Building, and plenty of undercover space in case the weather turns grim. Zeta is an absolute winner for cocktail lovers – in fact, its curated menu has won a tonne of awards over the years. Rhubarb-infused sake, absinthe ice, and Mexican rice and almond milk are just some of the unusual ingredients in the mix. In the mood for something really different? Ask one of the resident mixologists to whip you up something special. You won't be disappointed!
Opening 30 September 2022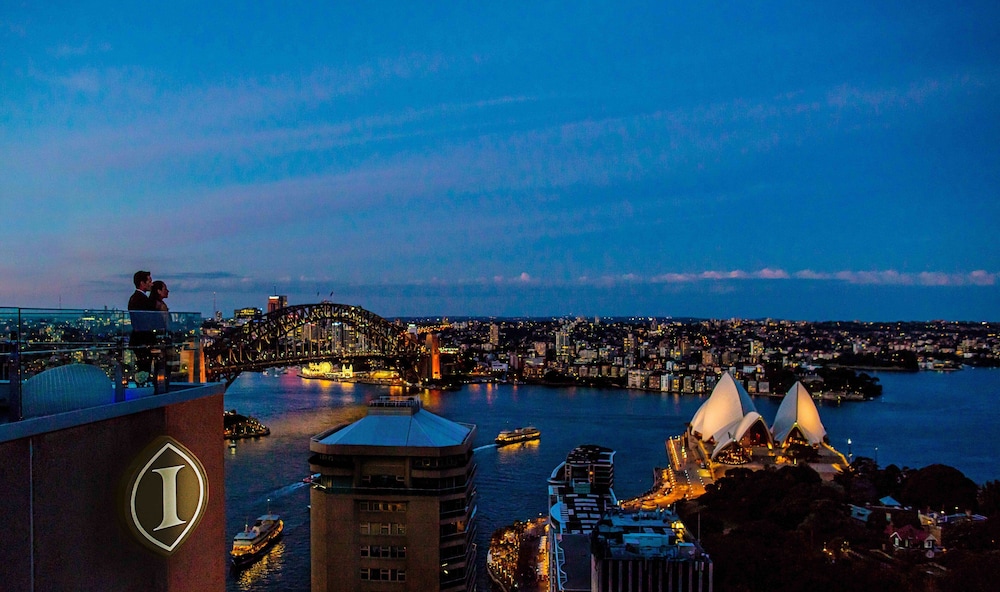 If you're looking for somewhere new to hit up in spring 2022, you won't find anywhere newer than the Aster Bar. Part of the InterContinetal's two-year, $100 million refurb (and can we just say, WOW!), Aster will open the iconic Sydney hotel's rooftop to the public for the very first time. 32 levels above the city, it promises 270-degree views of Sydney Harbour, the Royal Botanic Garden, the Opera House and the Harbour Bridge, as well as signature cocktails that will be finished at your table for a more "immersive" (read: fancy) experience. Buzz is already building, so do yourself a favour and book your table ahead of time.
PLAN YOUR SYDNEY GETAWAY
Heads up! Due to COVID-19, government restrictions are in constant review and travel guidelines may change. We strongly recommend that all travellers seek further information about destinations and attractions before scheduling trips or making bookings, take extra care and follow all rules.