Living in Oz means you don't have to go far to find some truly bucket-list-worthy places to visit. And bucket-list-worthy stays? Well, we've also got those in spades! From incredible views, indulgent extras and attentive staff, here are some of our favourites from around the country.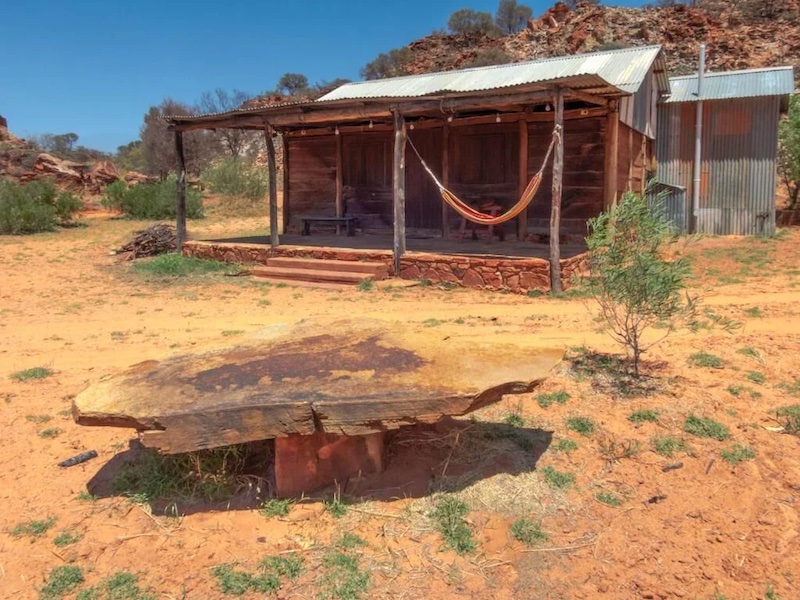 Ooraminna Station Homestead in Hale is a must-visit for anyone who's ever wanted a true outback experience. A 30-minute drive from Alice Springs and a 10-minute drive from the Napwerte-Ewaninga Rock Carvings Conservation Reserve, Ooraminna is surrounded by incredible landscapes, with lots of excellent bush walks to explore (perhaps with your furry best friend – yep, dogs are welcome too). Its private stone and log cabins perfectly balance rustic with charming. On-site restaurant The Wild Horse Bar & Grill gets a big tick of approval too!
Insider tip: Autumn (March to May) is one of the best times to visit Alice Springs – the days are warm and the evenings cool, with average temperatures ranging between 12°C and 27°C. Spring (September-November) is also pleasant, with average temperatures between 13.8°C and 30.6°C and spectacular evening thunderstorms!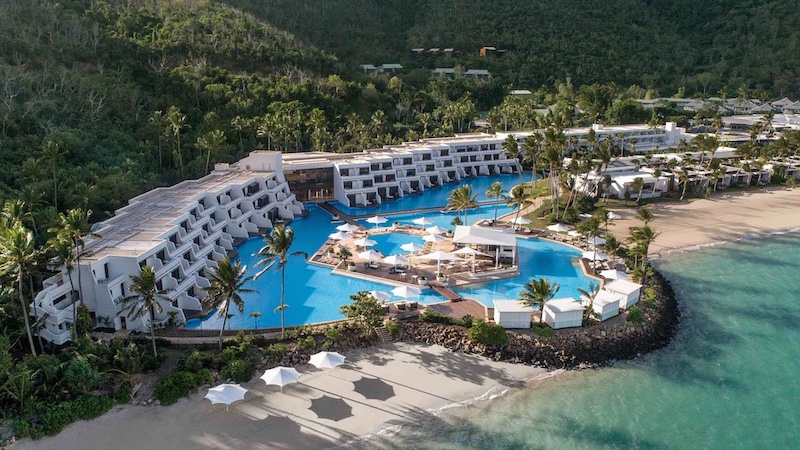 The InterContinental Hayman Island is the jewel in the Hayman Island crown, with pampering, privacy and some seriously luxe swimming pools all on the menu. Sure, there's the swanky (and huge!) saltwater pool overlooking that incredible Whitsundays water, but you could also find the plunge variety attached to your very own room (if you're going all out, that is 🤑). With an incredible on-site spa, indulgent mod cons (think rainfall showerheads, pillow-top bedding and in-room espresso makers), you'll never want to go home.
Want to stay in a castle just a 20-minute drive from the centre of Hobart? Then Villa Howden is for you! French-inspired, with only ten rooms, it screams romantic luxe – perfect for weddings. The indoor pool is STUNNING, as are the views of the North West Bay from the water and bay view rooms. All rooms come with free brekkie, WiFi, and complimentary mini-bars.  Don't miss the amazing high tea!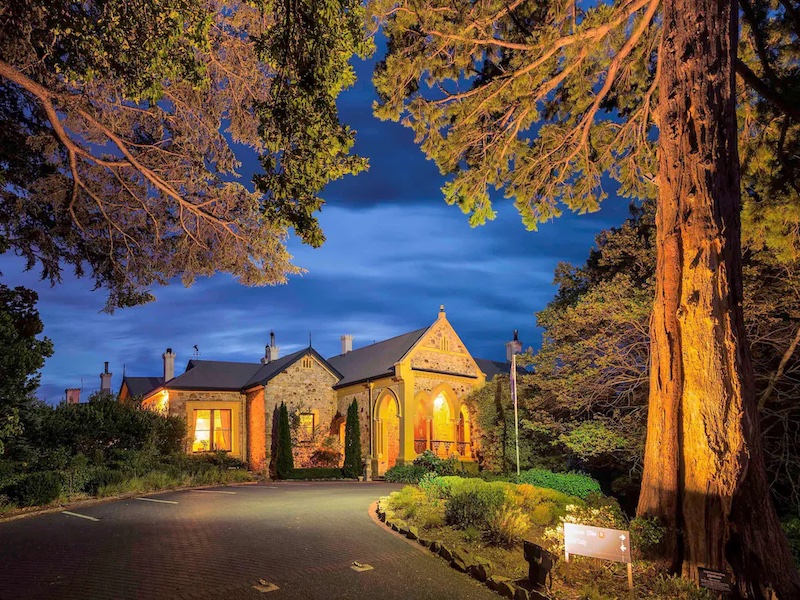 In the Adelaide Hills wine region, surrounded by the stunning Mount Lofty Botanical Gardens, Mount Lofty House is a dream come true for anyone who likes their holidays with a side of old-school glam. Originally a manor house built by Arthur Hardy (the South Australian "Great Gatsby"), the property was once the site of lavish and infamous parties for the Adelaide elite. Today it's home to Hardy's Verandah (one of Adelaide's finest restaurants, with three Chef Hats to its name), an incredible 170-year-old wine cellar and a cool New York-style cocktail bar. Très fancy 😎
Insider tip: Visit between April and May if you can – the autumn foliage is just gorgeous 😍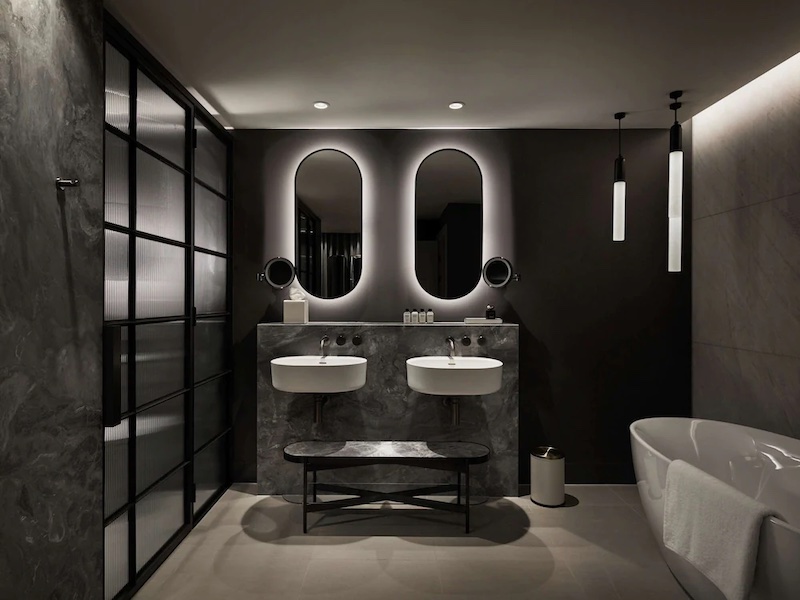 A shopaholic's dream awaits at the Sofitel's Hotel Chadstone, conveniently located as part of the biggest shopping centre in the Southern Hemisphere. A stay here is LUXE – so luxe that a travelator whisks you from the Chadstone centre to the hotel to save you the walk. Once there, your art deco room comes complete with free Balmain toiletires, as well as an extra large tub and baby bottles of Negroni. Racegoers will be even more impressed, as the Hotel Chadstone is only five minutes from Caulfield Racecourse too.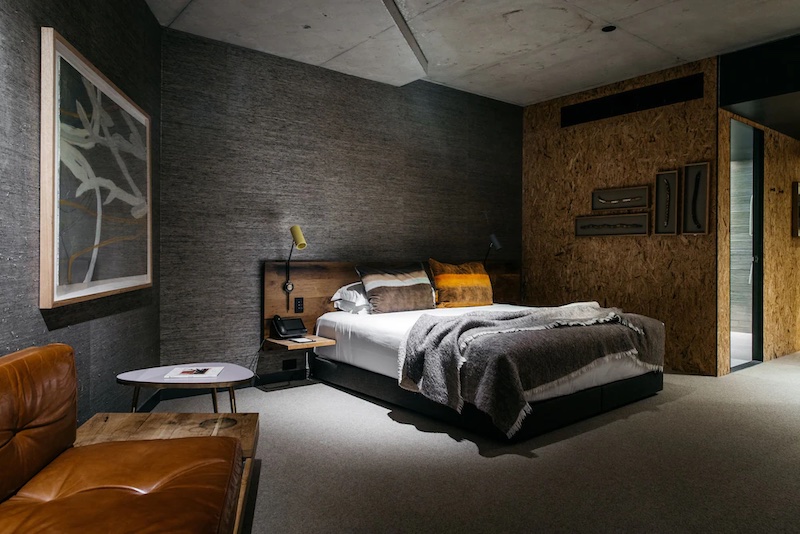 Artsy and art-loving travellers will find themselves right at home at Ovolo Nishi on the edge of Canberra's CBD. In fact, you'd be forgiven for mistaking your hotel lobby for an art gallery, especially when you see your oh-so-cool room, with its retro cork cupboard and shag wall art. But the epic freebies are what really make this a bucket-list spot. You'll find free in-room snacks, a free mini-bar and even free buffet breakfasts. Be sure to catch a movie at the Palace Electric Cinema and stop in at the Monster Kitchen and Bar for a plate of gnocchi.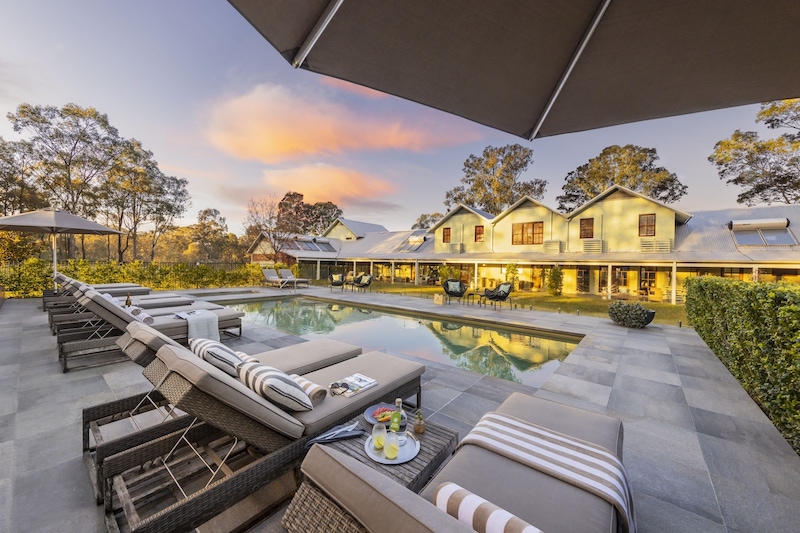 The hardest part about a stay at Spicers Vineyards Estate, Pokolbin, is leaving. With just 12 super-luxe suites set on eight acres of vineyards, and with the incredible Restaurant Botanica and indulgent Spa Anise on site, it's just the spot for some gourmet pampering. It's an obvious pick for foodies and wine lovers, with some of the Hunter Valley's best wineries just a short drive, bike ride, or – in the case of Piggs Peake –  stroll away. Keep an eye out for the friendly local roos, who love to pop (or should that be hop?) by for a visit 🦘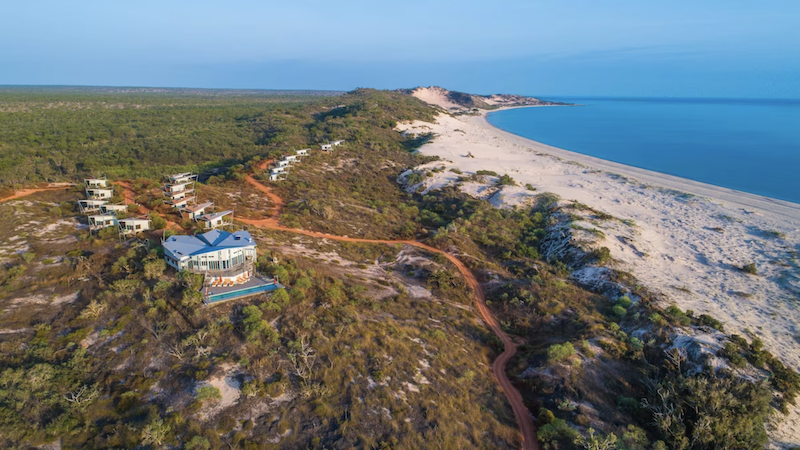 If you want to get away from it all – and we mean REALLY get away from it all – have we got the property for you. Berkeley River Lodge is Oz's most remote luxury lodge experience. You can only get there by air, landing at the resort's own private landing strip – and that's just the start of the fun. Berkeley River Lodge is all-inclusive, with adventures like scenic flights, river cruises and 4WD tours to choose from. Or why not just kick back in your luxurious private villa? The open-air ensuite is perfect for long, hot soaks beneath the Kimberley stars.
Ready to find the perfect place for Holiday You? Check out Wotif's great accommodation deals!
CHECK OUT WOTIF
This article was originally published on 14 April 2022 and updated on 6 February 2023.