It's official: Aussies love a long weekend. In fact, we love them so much, Wotif research has found we're making our own. In 2022, demand for three-day stays on Wotif.com grew by more than 30% compared to 2021.* And in 2023, 49% of Aussie travellers are planning to take short trips of up to three nights, with 60% planning on travelling locally.**
With Easter and the April school holidays coming up, now is the perfect time to start thinking about your own getaway. So, for the sixth year in a row, we've crunched the numbers to find the top 10 Aussie destinations for this year – each offering the perfect mix of great value and fantastic experiences. Let's count them down from 10 to one, starting with…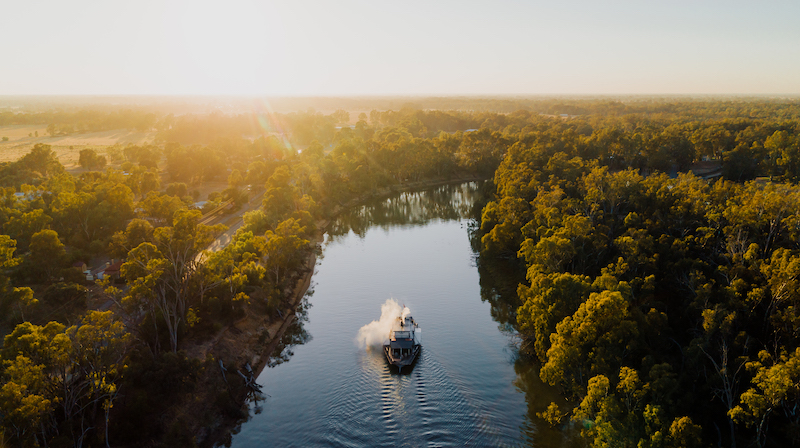 Known for its river, port and paddle steamers, Echuca's highlights include an amazing culinary scene, unique accommodation and great events, including the Winter Blues and Moama Lights. Following a challenging summer in The Murray, which saw Echuca affected by floods, its many wonderful wineries, hotels, restaurants and museums are now well and truly open for business, and ready to welcome visitors with open arms.
Stay at: Quest Echuca.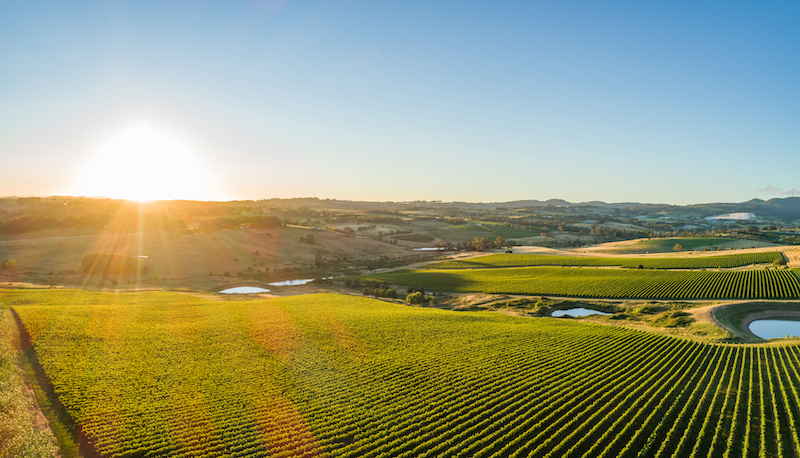 Fast becoming one of Australia's best cool-climate wine districts, Orange is made up of charming countryside villages and wineries. Offering both the calm of a rural getaway as well as the cosmopolitan lifestyle of a foodie hot spot, Orange is the perfect destination for couples, families or friends to relax over a long weekend.
Stay at: The Remington Orange.
Dunsborough is the perfect destination for explorers big and small. Go for a walk through native bushland full of wildflowers to a stunning coastline spotted with calm, turquoise bays. Have a dip, then head underground to check out the incredible natural cave systems. And be sure to save a day to visit the local wineries – after all, you're only a half-hour's drive from Margaret River.
Stay at: Empire Spa Retreat.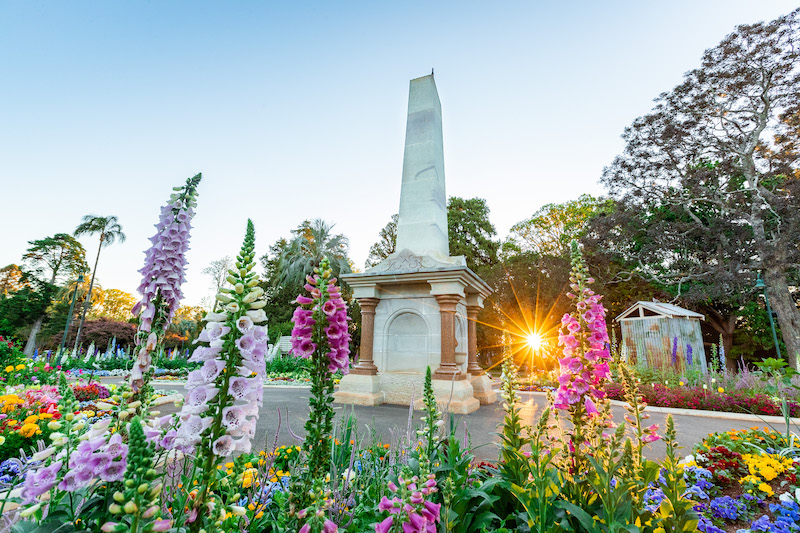 Just a two-hour drive from Brisbane, Toowoomba is known as the Garden City for its stunning parks and gardens. The highlight of the year is the annual Carnival of Flowers, which attracts visitors from around the world. In 2023 it's on from 1 to 30 September and will include a food and wine festival (8 to 10 September), a floral parade (16 September), and more.
Stay at: Potters Toowoomba Boutique Hotel.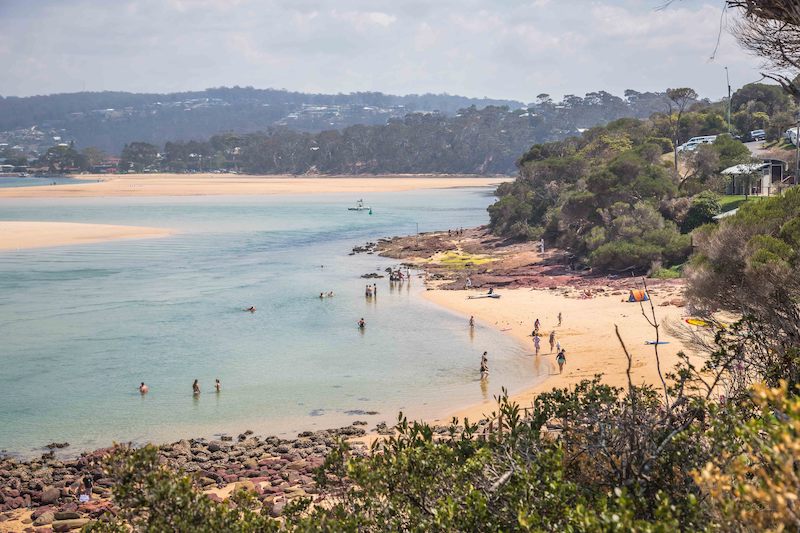 With a burgeoning foodie scene that includes great hands-on experiences such as oyster shucking, as well as beautiful national parks, beaches, and waterways, is it any wonder Merimbula is popping up on many Aussies' holiday radars? Traveller reviews were sky-high for this humble region, with many singing the town's praises for its friendly staff and laid-back accommodation options.
Stay at: Coast Resort Merimbula.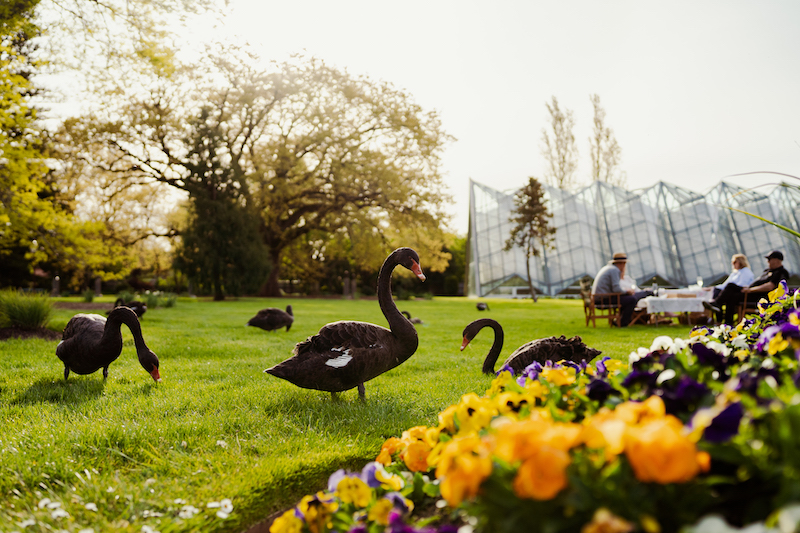 The largest city in the Central Highlands, Ballarat's appeal lies in its beautiful natural surrounds, wonderful heritage and modern culinary scene. Wandering its many laneways, you'll find countless cafes, restaurants and bars with clever menus offering local produce and tasty brews.
Stay at: The Provincial Boutique.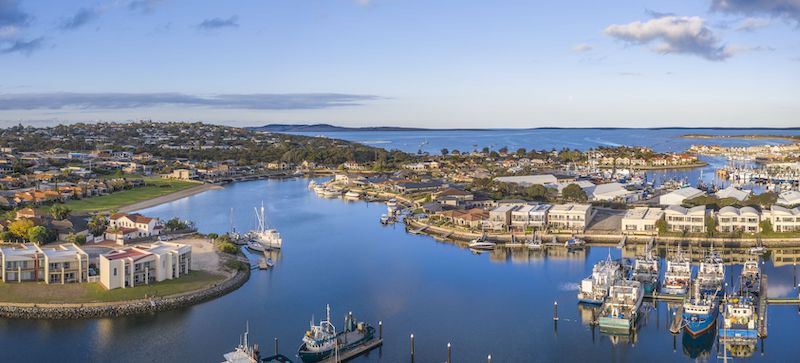 A vibrant coastal town that many consider 'the seafood capital of Australia', Port Lincoln is situated on one of the largest protected natural harbours in the world and offers excellent ocean adventures, wildlife experiences, and fantastic local wines. Think oyster farms, cage diving with great white sharks (in fact, it's the only place in Oz you can do it), or just sitting back and enjoying the sea-to-plate food journey.
Stay at: The Marina Hotel.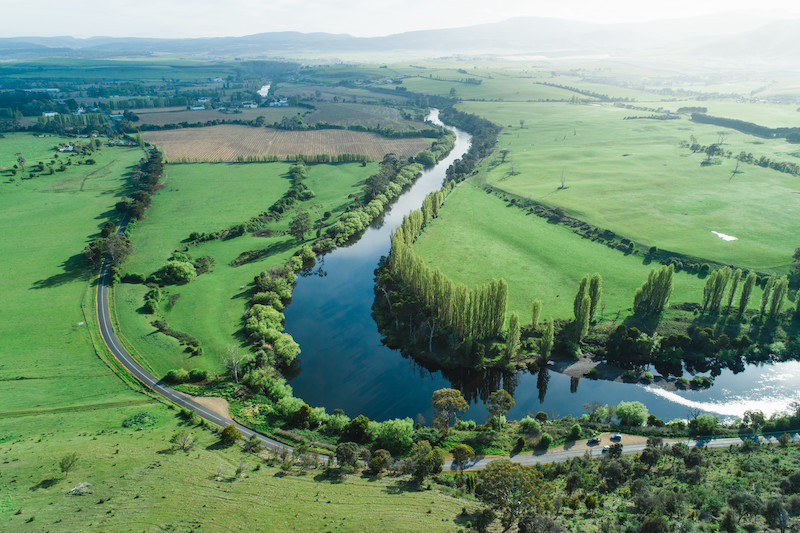 The third-oldest settlement in Tasmania, New Norfolk is a charming town with a rich heritage, dotted with eclectic antique stores, historic buildings and green hops fields. Just a short drive from Hobart, it's the perfect destination for a short getaway. Make sure you leave a day to check out Mount Field National Park, just an hour's drive away.
Stay at: The Woodbridge Tasmania.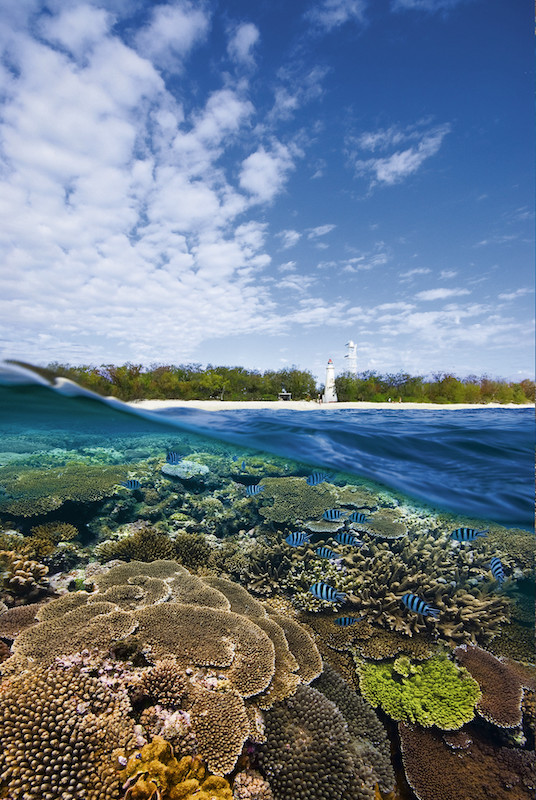 Bundaberg might be most famous for its signature rum distillery, but did you know that it also produces 25% of Australia's freshly grown produce? That means if you're a foodie, Bundy's annual Taste Festival Farmers Market is a must-do (and must-eat) event. Bundaberg is also the ideal home base for exploring the Southern Great Barrier Reef. With plenty of great accommodation options, and an average daily rate of $162, it's easy to see why Bundy is one of the best places to holiday in Queensland this year.***
Stay at: Burnett Riverside Hotel.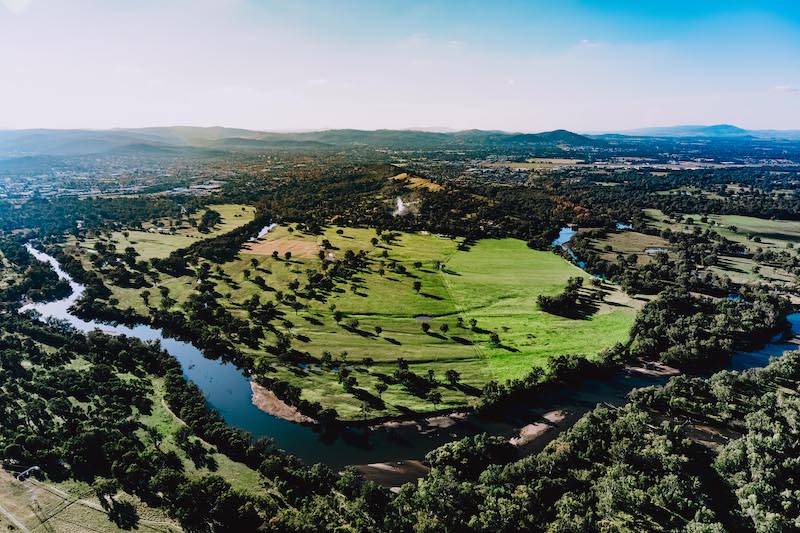 Nestled on the banks of the Murray River, Albury is a vibrant regional city renowned for its stunning natural beauty and perfect blend of city and country living. It boasts a variety of cultural and culinary experiences (including excellent restaurants and amazing whiskey and wine bars), while also offering access to ski fields, wine regions, and mountains. And with direct flights from most capital cities, or just a scenic drive from Sydney or Melbourne, it's a wonderfully accessible escape – exactly what many Aussies are looking for this year.
Stay at: Mantra Albury Hotel.
Congratulations to Albury and all our awesome finalists! If you'd like experience any (or all) of them for yourself, check out some of these great deals.
PLAN YOUR AUSSIE TOWN OF THE YEAR GETAWAY
Behind the stats
*Based on accommodation demand on Wotif.com from 1 Jan – 31 Dec 2022 compared to 1 Jan – 31 Dec 2021.
**Wotif research commissioned in collaboration with YouGov. All figures, unless otherwise stated, are from YouGov Plc. Total sample size was 1024 adults. Fieldwork was undertaken between 19 – 22 February 2023. The survey was carried out online. The figures have been weighted and are representative of all Australian adults (aged 18+).
***Based on the average daily rate for accommodation demand on Wotif.com from January 2022 to September 2022.
The Wotif Aussie Town of the Year Awards are judged using an index that examines: 
Trending traveller interest, based on accommodation searches on Wotif.com in 2022, compared to 2021
Affordability, based on the average daily rate for accommodation demand on Wotif.com from January to September 2022
Accommodation, based on accommodation quality and quantity on Wotif.com in 2022
Reviews, based on the average traveller review rating on Wotif.com for each destination in 2022