There's no doubt the last 12 months have been tough for all Aussies, including our kids. From home-schooling to team sport cancellations (and the cancellation of almost everything in between!), Aussie children missed out on many of the experiences we usually take for granted, including the joy that comes from a family holiday.
I know for my twelve-year-old son Presley, the family trip we took earlier this year to Cairns, Wotif's 2021 Aussie Town of the Year winner, was up there with one of the best holidays he's ever been on. And this is a kid who's travelled extensively overseas to spots like Italy, Thailand, Malaysia and the UK! Time spent in this beautiful spot opened his eyes to the potential of all the destinations we have right on our doorstep and made him hungry to discover more of Oz.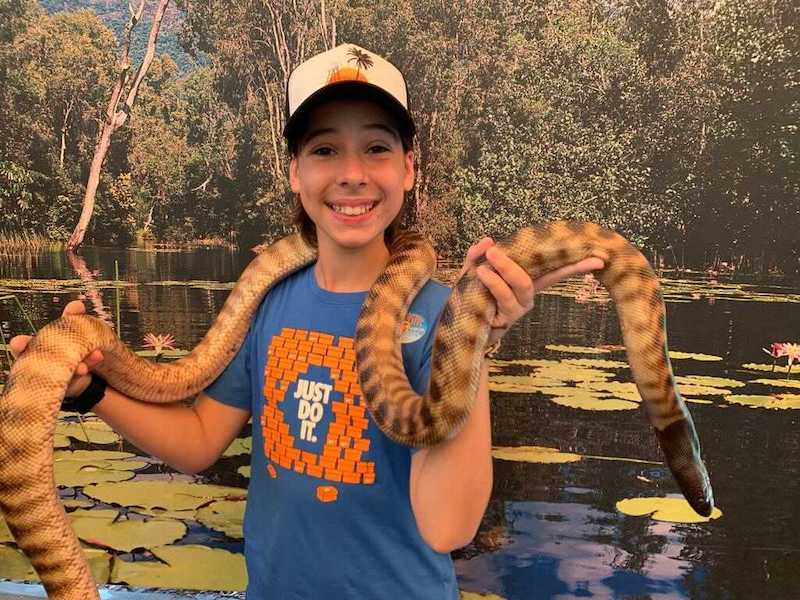 Which leads me to the silver lining of these COVID times! This bunch of Aussie kids are in a truly unique position to see more of Australia in an intimate way like no other generation. In fact, according to recent Wotif research*, interest in exploring our very own beautiful backyard is strong, with 86% of Aussie families intending to take a local holiday in the next year, including six in ten that plan on taking multiple trips.
This renewed appetite for local travel means Aussie parents today are far more likely to plan at least one annual domestic family holiday (91%), compared to their own parents. That puts Aussie kids under 13 on track to become the nation's most domestically travelled and educated generation, making them the local travel experts of tomorrow!
Anyone who has a special kid in their life knows they have a unique way of looking at the world, often finding joy in the simple pleasures which are overlooked by us adults. That's why we're putting the call out to kids to help us build the ultimate Aussie Kids Bucket List and tell us what their next dream holiday experience is. Whether it's taking on the slopes in Thredbo or hitting up the Gold Coast theme parks, who better to inspire and inform our family holiday choices than the Aussie travel experts of tomorrow?
To enter, Aussie parents can visit Wotif.com/kidslist and nominate their kid's dream Aussie travel experience to tick off before the age of 13. The entry judged the most creative and original will win a $2000 Wotif travel credit to put towards their next Aussie adventure**. Then, in June, the Wotif Aussie Kids Bucket List will be revealed, as the ultimate kid-approved must-do travel experiences to tick off before the age of 13. So, wot are you waiting for?! Get entering here.
*Wotif research commissioned in collaboration with YouGov, April 2021. Total sample of 1,020 Australian adults 18+ with children under the age of 13, distributed throughout Australia. The data was weighted by age, gender and region to reflect the latest ABS population estimates.
**AU residents 18+ only. Must be parent/legal guardian of a child under 13. Between 6.01am (AEST) 18/5/21 & 4pm (AEST) 28/5/21, visit www.wotif.com/kidslist & ask your child (u13) what their dream Aussie travel experience would be & fill out entry form telling us (based on child's answer) in 25 words or less, "What is your child's dream Aussie travel experience to tick off before the age of 13?". Must be a child's answer & not your own separate opinion. Entry judged best will win the prize. Max 1 entry per person. Prize: $2,000 Wotif travel credit towards Australian domestic travel. Total prize pool $2,000. Winner notified by email. Opt in to get future marketing from Expedia, Inc. See website for full conditions incl. privacy statement. Promoter: Expedia Australia Pty Limited (ABN 12 101 694 946).
Visit Wotif.com/kidslist for full competition details and to submit your kids travel bucket list nomination.