Sure, Aussie cities are world-class but that's not all this great big country has to offer a keen and curious traveller – and you don't even have to travel too far from the city to experience it! I've found some of the best spots less than three hour's drive away from every capital city, perfect for your next weekend getaway.
From Sydney, NSW
Shoalhaven Heads – 2.5 hours (147km)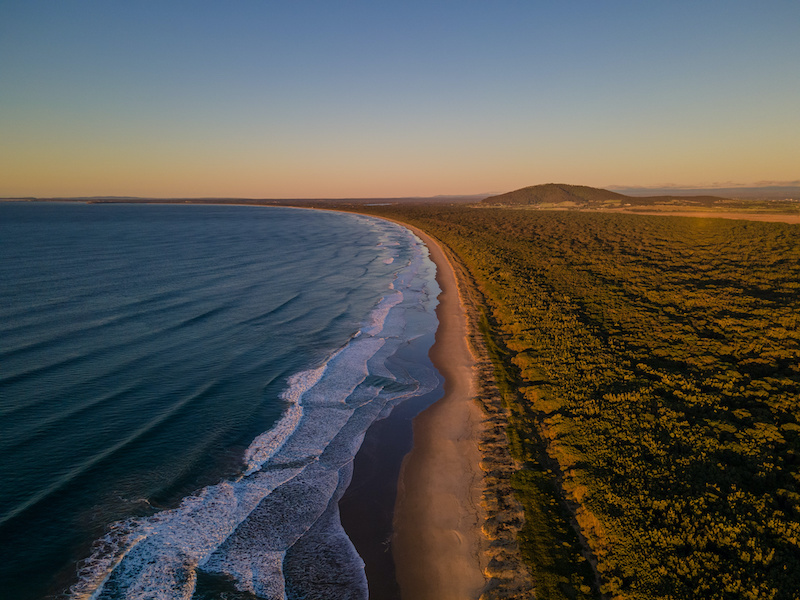 Whether your favourite pastime is surfing or slothing, the oceanside town of Shoalhaven Heads has it all. The Seven Mile Beach waves are great for both beginners and experts but if you prefer dry land (and a spot of indulgence), there's still plenty here for you. Bangalay Dining whips up delicious local and native produce with a gourmet twist (you'll find everything from wattleseed to Davidson plum on this inventive menu), while Mountain Ridge Winery serves wonderful wines with stunning vineyard views. Want to stay a little longer in the South Coast? Check out our full guide to the area.
Stay: Bangalay Luxury Villas – These self-contained apartments have everything (full kitchens, fireplaces and private balconies) and, they're super chic, too!
Oberon – 3 hours (180km)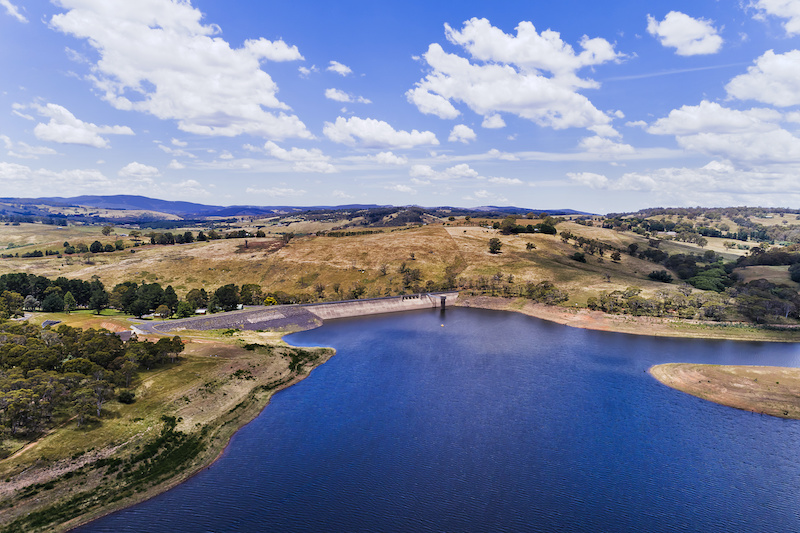 Looking for a little adventure? There are plenty of things happening in the quaint Central Tablelands town of Oberon. Kids will love exploring the cool and slightly spooky Jenolan Caves, as well as getting their hands dirty while truffle or mushroom hunting or even panning for gold – the Oberon Visitor Information Centre has a 'Beginner's Luck Patch' right on-site!
Stay: Absolute Luxurious Lakefront Homestead – There's plenty of room for families at this wonderful estate on the edge of Lake Oberon… including four bathrooms, so you don't have to worry about fights over the shower! 🤪
From Brisbane, QLD
Scenic Rim – 1.5 hours (100km)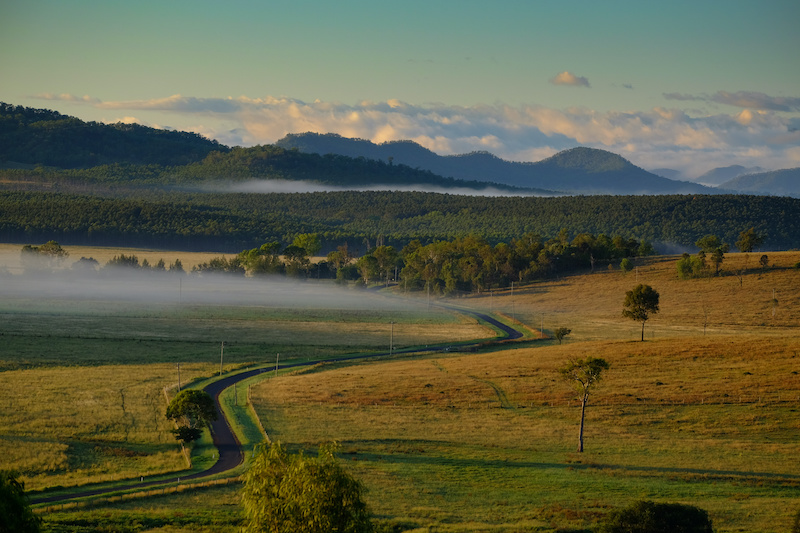 The name alone should tip you off that this is a stunning spot – scenic indeed! But bold mountain peaks aren't the only impressive draw cards here – it's also a bit of a foodie's dream (up here, there are distilleries, breweries and wineries, oh my!). Spend a day unplugging in the World Heritage-listed the Gondwana Rainforest or, admire it from above with a spectacular hot air balloon ride at sunrise.
Stay: Spicers Peak – This is 'lap of luxury' stuff. Minibars are stuffed with freebies, there's an on-site spa and the spacious rooms have amazing views of the surrounding landscape.
Lake Cootharaba – 2.5 hours (165km)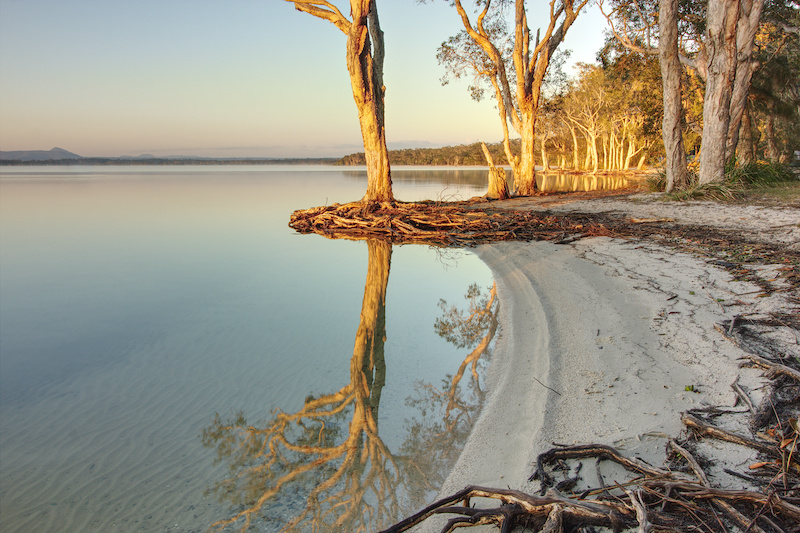 Sure, we all know Noosa is lovely but there are other travel treasures to explore nearby. Lake Cootharaba, the largest lake on Noosa River, is also the gateway to the Noosa Everglades, one of only two everglade systems in the entire world! The best way to explore the wonderful waterways is with an incredible self-guided kayak tour and the so-called 'River of Mirrors' is the perfect place to reflect (see what I did there?). Once you've handed your kayak back, recharge with a long lunch at The Apollonian Hotel.
Stay: Habitat Noosa – You'll be right on the water at Habitat Noosa, an lovely ecotourism spot that offers a range of options for families, from powered sites to glamping tents.
From Melbourne, VIC
Wilsons Promontory – 2 hours 40min (196km)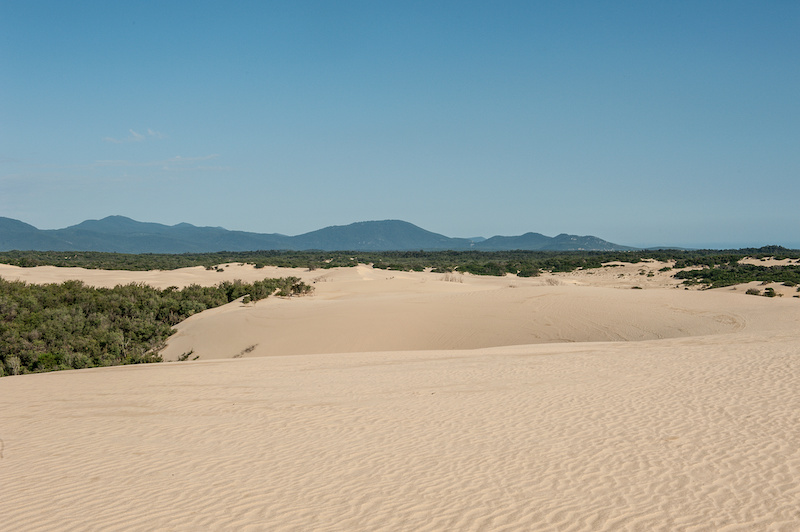 Who knew there was a 'desert' less than three hours from Melbourne? The Big Drift, a landscape of huge inland sand dunes is a lesser known spot on the outskirts of Wilsons Promontory. The two-kilometre walk along the sand dunes is best taken at sunrise or sunset when the peaks are said to glow rose gold. Of course, there are also a number of beautiful beaches, walking tracks and lush rainforests to see too, so why not stay awhile? Don't forget to add in a trek to the Fish Creek Pub where you'll get a hearty reward.
Stay: Yanakie Hotel Limosa Rise – You can't get any closer to the edge of Wilsons Promontory National Park than at the self-contained homes of Yanakie Hotel Limosa Rose. Every home has a garden and terrace and every morning, guests are treated to a continental brekkie.
Rutherglen – 3 hours (296km)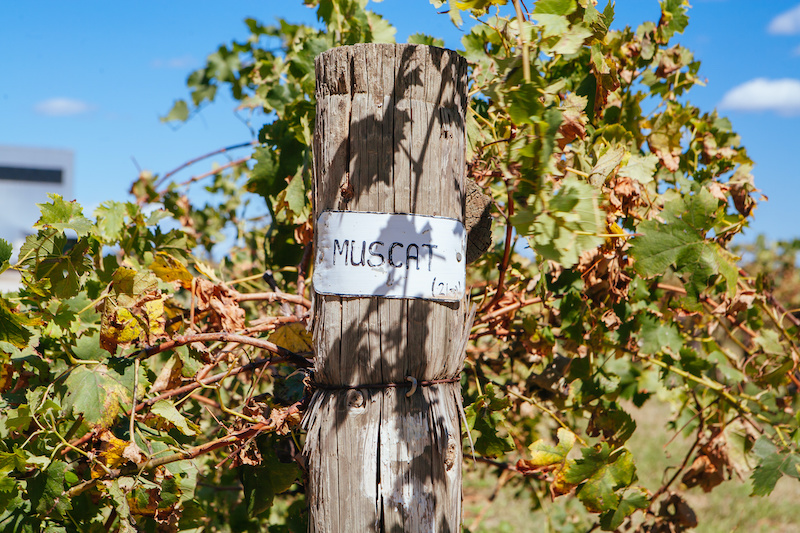 Head into the heart of one of Australia's oldest wine-growing regions, where you'll be spoilt for choice when it comes to cellar doors (the award-winning, family-owned Pfeiffer is a frontrunner). Round out your sampling by stopping into some stellar food stores, too – from quaint little providores and fine dining spots, Rutherglen is a dream for foodies. Other highlights in the area are Mount Disappointment (it's just in the name, don't worry!) for a stunning summit walk.
Stay: Bespoke on Main – Right in the heart of town, you'll have everything you need at the chic and simple Bespoke on Main. The kitchen has everything you need to whip up a meal and the linen is the premium kind 😴
From Perth, WA
Lancelin – 1.5 hours (125km)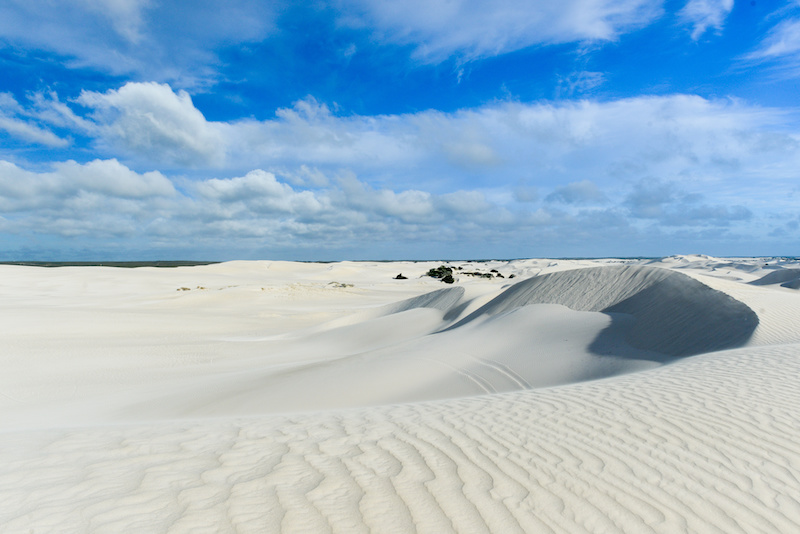 This quaint fishing town boasts the kind of white sand WA is famous for. As well as pure white sand dunes, Lancelin is known for its fresh lobster, dolphin-watching and sandboarding adventures. Complete your trip with a selfie and a humblebrag from atop the Big Blue Chair.
Stay: Lancelin Beach Hotel – You'll get the best of both worlds here at Hotel Lancelin Beach Hotel – you're just minutes from the coast, the sand dunes and town!
Collie – 2 hours (200km)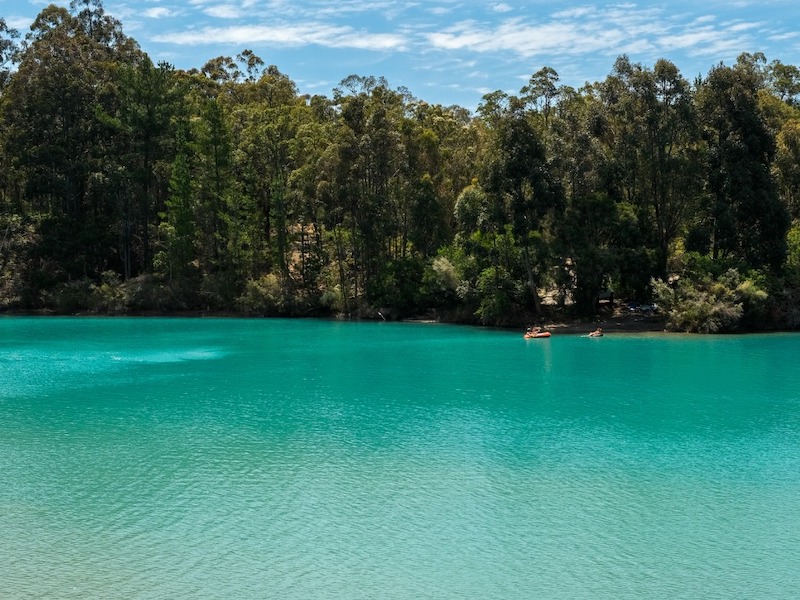 Collie has so much on offer for adventure seekers, from the picturesque strolls to challenging, adrenalin-pumping dual-use trails perfect for walkers and mountain bikers. A highlight of a Collie trip is looping the wonderful Wellington Dam, on the 12km Jabtji walking trail, or you could pack a picnic and head down to Black Diamond Lake (above) to admire the pristine waters or take a dip.
Stay: Evedon Park Bush Retreat – Treat yourself to a bit of luxury in the bush. You'll also have easy access to bushwalking trails and kayaking adventures which are right on this property's doorstep!
From Canberra, ACT
Tathra – 3 hours (243km)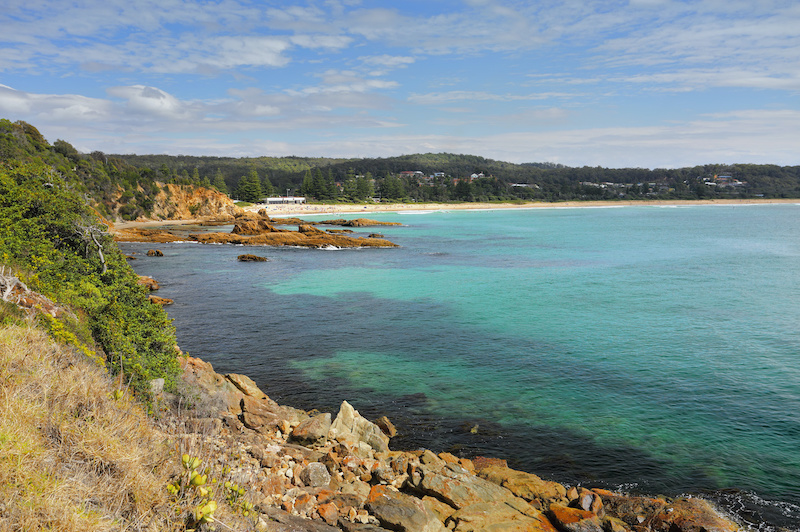 Sneaking it at juuuuust three hours on the nose (if you don't hit traffic🤞), the lovely coastal town of Tathra is the kind of spot you'll remember from those nostalgic Aussie beach holidays from your childhood. You'll always find a hub of friendly locals at the historic Tathra Wharf, either fishing or simply sipping coffee from The Wharf Local and probably another bunch at the northern end of the namesake beach, where you can swim, kayak or paddleboard to your heart's content. Get out into the great outdoors (or grab a drink during an open mic night at the Tathra Hotel), and you'll feel like a local in no time.
Stay: Make the most of the beautiful Tathra Beach by bunking at Tathra Beachside, where you're just a few steps from the sand. You can make it a full family affair, too – rooms here are pet-friendly! 🐶😺
Kangaroo Valley –  (194km)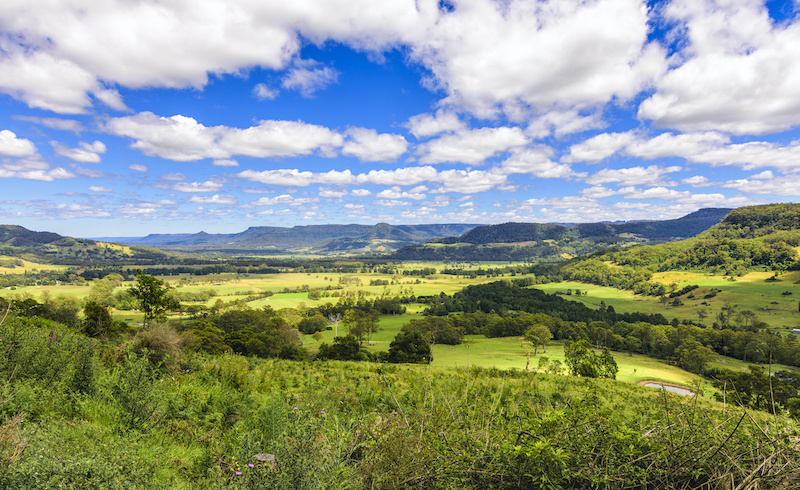 The lush Kangaroo Valley is all about immersion in nature – whether you're hiking or kayaking, the craggy escarpment looms large and lovely in every backdrop. A great way to explore the area is by taking a paddle down the Kangaroo River (you can hire your gear from Kangaroo Valley Safaris), then by rewarding yourself with a little something from The General Cafe (the menu is seasonal and ingredients are locally sourced!). Pop the Three Views Walk on your to-do list if you can – it may take half a day, but it's family-friendly and it does what it says on the tin… delivers the goods on the lookout front, that is!
Stay: Crystal Creek Meadows Luxury Cottages – Cosy but spacious, these cottages are perfect for a Kangaroo Valley getaway, whether or not you've got the kids in tow. If you do, you'll happily share the fireplaces, bathrobes and soaking tubs, right? 🤪
From Darwin, NT
Litchfield National Park – 1.5 hours (116km)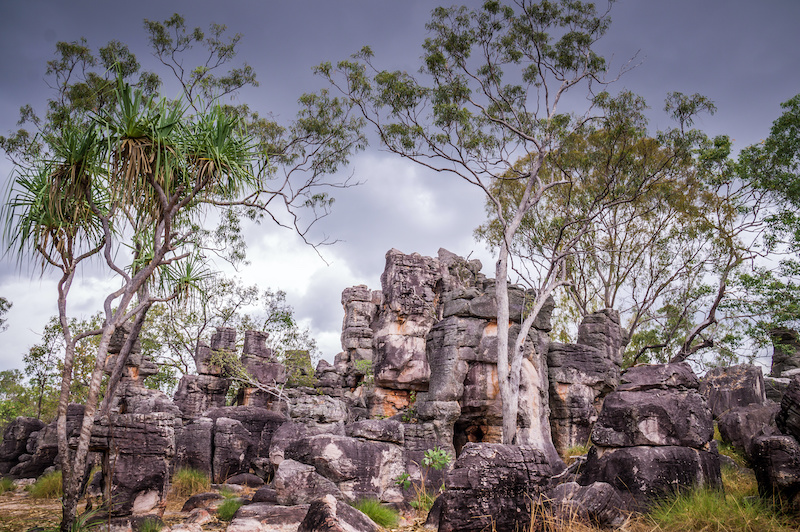 Litchfield National Park is a lush little spot to spend a few days chasing waterfalls. Expect to find deep, cool plunge pools, gushing falls and thick, monsoonal forests (this full-day tour stops at Florence Falls and Wangi Falls – a swimmer's dream!). Try and loop in the awesome Lost City while you're here – these 500-million-year-old sandstone outcrops look like an abandoned ancient civilisation.
Stay: Litchfield Tourist Park – The pet-friendly cabins of this property will suit all family members, including the furry ones! With nature outside your window, you can get a taste of the great outdoors before you even leave your room.
Mary River National Park – 1.5 hours (110km)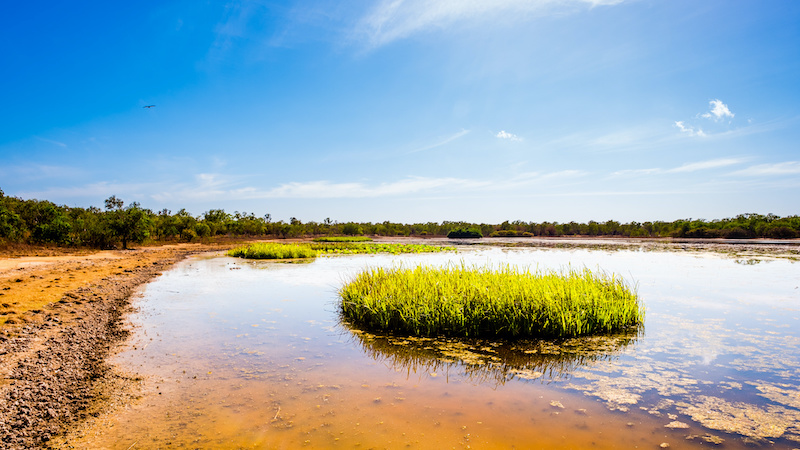 The beauty of Mary River is in the incredible emerald green billabongs. Nestled partway between Darwin and Kakadu, the Mary River Wetlands form part of eight major rivers and is an awesome spot for nature lovers or keen anglers – the barramundi practically jump on the line at top fishing spot, Shady Camp! There are also an incredible 250 species of birds that flock to the wetlands, so have your camera ready.
Stay: Mary River Wilderness Retreat – You'll love the quiet seclusion of this leafy eco-friendly spot, where trees sway between cabins and the two outdoor pools.
From Adelaide, SA
Clare Valley – 2 hours (145km)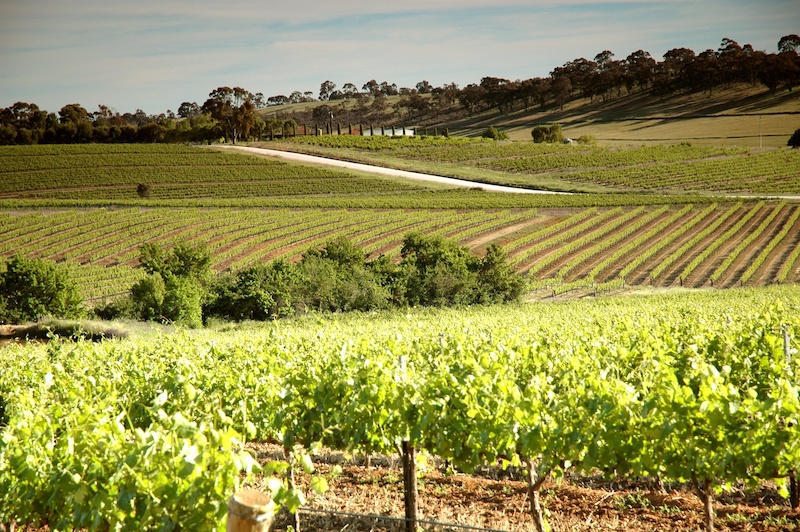 The Clare Valley is a great region to get stuck into a range of different experiences. Keen cyclists can explore the surrounds while on the famed, 33km-long Riesling Trail while more leisurely holidaymakers can explore the history of the area with a trip to Martindale Hall (the setting for the creepy film version of Picnic at Hanging Rock!) or the historic mining town of Burra. Did I mention the Clare Valley is the place for wine? Start with a ploughman's lunch at the quirky Olive Bus with a glass of crisp Riesling and be sure to take the kids for a ride on the model trains near Lake Inchiquin.
Stay: Clare Valley Heritage Retreat – An in-room jacuzzi and fireplace? Sounds like the perfect spot for romance to us 😉 There's also free brekkie on offer at this property – and you'll need it, considering you're right in the middle of all the wine-sipping action.
Dhilba Guuranda-Innes National Park – 3.5 hours (290km)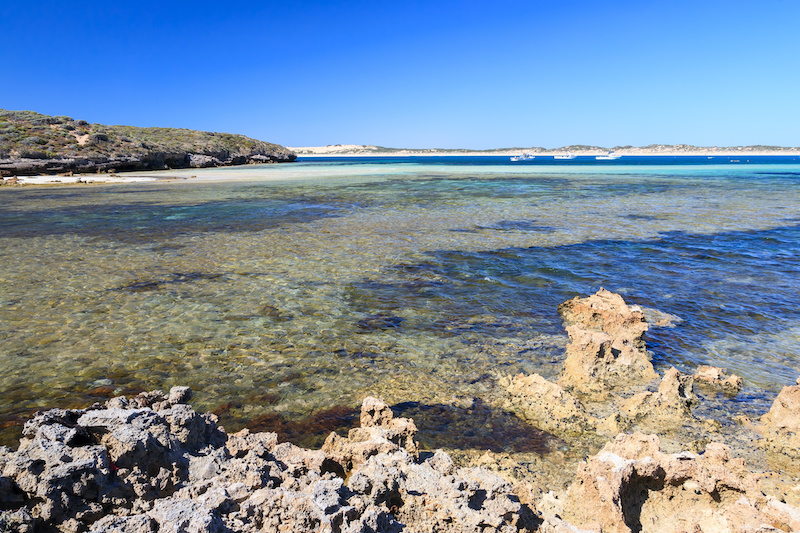 Right on the tip of South Australia's little boot of land lies Dhilba Guuranda-Innes Park, a remote spot of amazing natural beauty. The bushwalking, surfing and fishing opps are awesome here and you likely won't have to share space with many other people 😉 Pop the West Cape Headland Hike on your to-do list (you'll get 360 coastal views!) or simply laze on the white sands of Pondalowie Bay.
Stay: Lakeview – Apart from being a super stunning place to stay (ahem, it's architecturally-designed), it's also pretty great for families – there are three bedrooms, super spacious living areas and it's just a few minutes walk from the nearest beach, Willyama.
From Hobart, TAS
New Norfolk – 30 minutes (35km)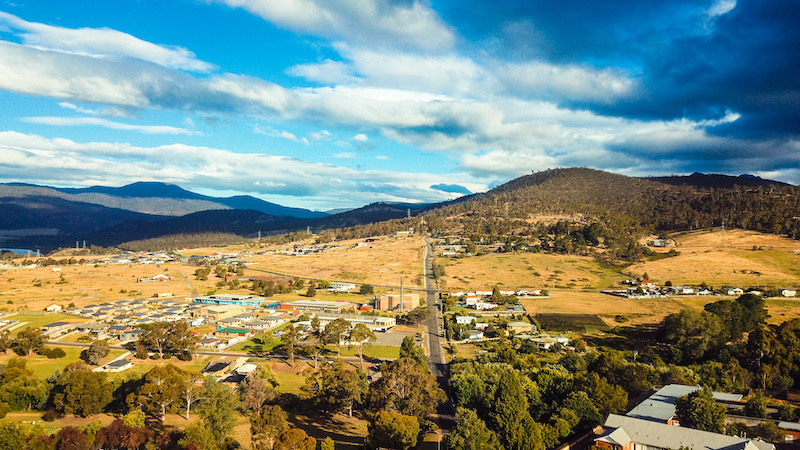 Load up the car and head into the heart of the beautiful Derwent Valley to New Norfolk, a quaint town with historic roots and plenty of opportunities for antiquing. It's also a top spot for dining – The Agrarian Kitchen is considered to be one of the best food experiences in Australia (make sure you book in advance!) Spend some time trawling the antique stores (The Drill Hall Emporium and Willow Court Antique Centre are faves), grabbing tea and scones from Glen Derwent Tea Rooms or picking up some goods from the small market on the third Sunday of the month.
Stay: The Woodbridge Tasmania – Experience luxury with a heritage feel at the riverside Woodbridge, where you'll have lovely views of the calm Derwent River (and super plush interiors). This is robe and slippers territory!
Maria Island – 1.5 hour drive (85km) + 30 min ferry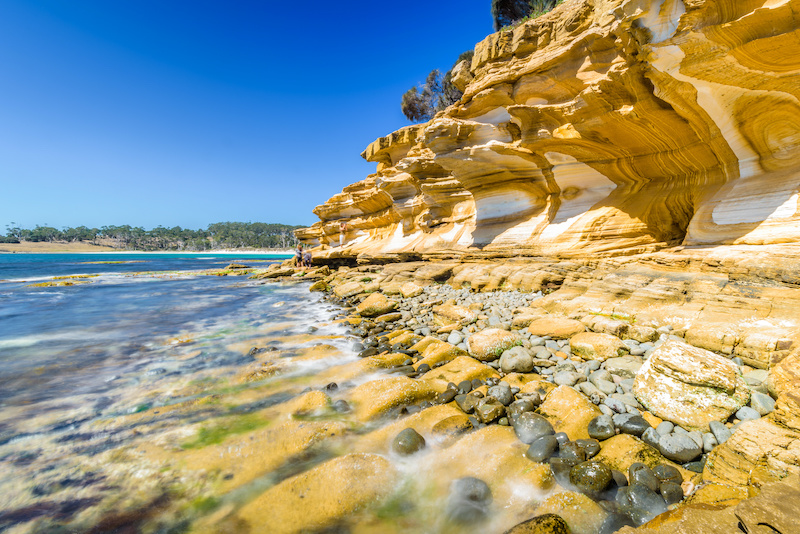 Take a ferry ride from Triabunna over to this picturesque island (pronounced 'mah-rai-ah'), a place that's chock full of history and natural beauty. See the convict sights at Darlington, and head up to the open grassy slopes to spot the native wildlife – it's a great chance to see a wombat waddle around up close! No trip to Maria Island is complete without a stop to the super 'grammable Painted Cliffs. Be sure to stop into Salamanca Market in Hobart with enough food for a full picnic before heading over to the island – there are no shops on Maria.
Stay: Rostrevor Pickers Cottage – You'll be just minutes from the Maria Island ferry at this property and you'll be comfy, too – these little cottages come with all the mod-cons, including mini-kitchenettes and outdoor BBQs.
Heads up! Due to COVID-19, government restrictions are in constant review and travel guidelines may change. We strongly recommend that all travellers seek further information about destinations and attractions before scheduling trips or making bookings, take extra care and follow all rules.