You don't need to head overseas to enjoy a once-in-a-lifetime holiday. Some of the most unique stays are right here on your doorstep. Here are 8 stays from around Australia that are out of this world! 😱
Molonglo Valley, ACT
Found within the grounds of the National Zoo and Aquarium in Canberra, Jamala Wildlife Lodge is the perfect stay for animal lovers. You'll be transported to the African savanna as you sleep surrounded by lemurs and meerkats. Okay, so you won't literally be surrounded by them (that would be weird), but you could wake up to a friendly giraffe at your balcony! This is one sleepover party you'll never forget.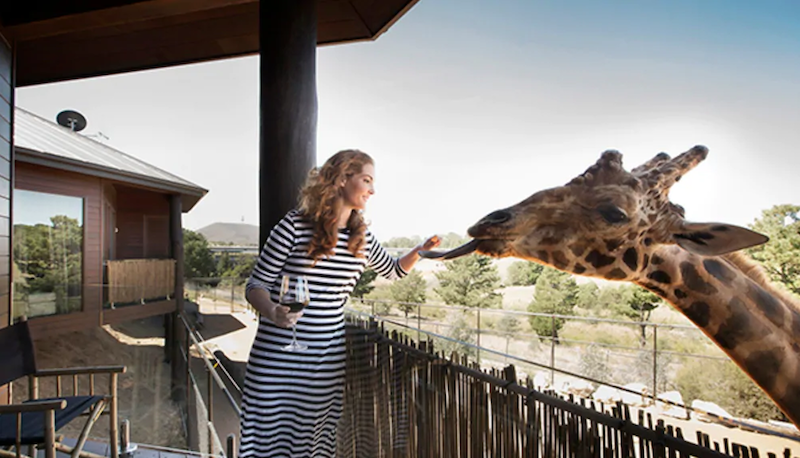 Fremantle, WA
Ever wanted to sleep in a real prison cell… without committing a crime? Well, here's your chance! The Fremantle Prison YHA has the option of hostel-style accommodation, private rooms and family cottages. For the truly brave, there's also the option to sleep in a genuine prison cell once occupied by real inmates. But don't worry – you, unlike former residents, can leave any time you like. Fremantle Prison YHA is also the only stay in WA with UNESCO World Heritage Status – definitely one for the history buffs.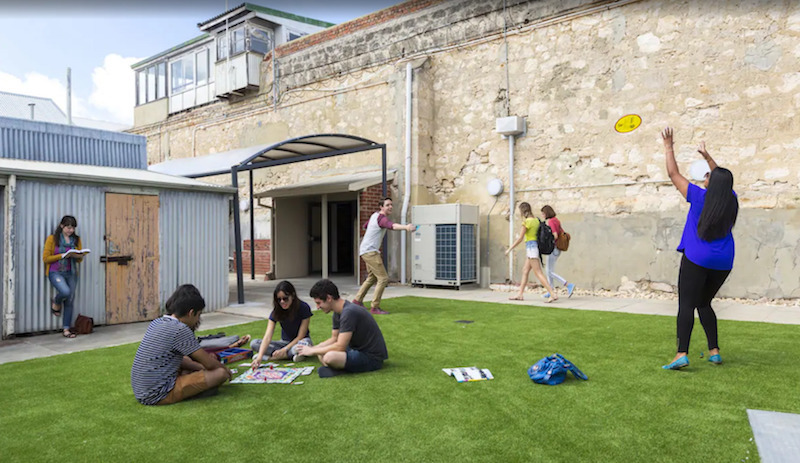 Coober Pedy, SA
Dubai might boast the tallest hotels in the world, but in Australia's opal capital, Coober Pedy, you can find a hotel heading in another direction — underground! With a restaurant, outdoor pool, and your choice of above or below-ground rooms, it's a unique stay you won't find anywhere else.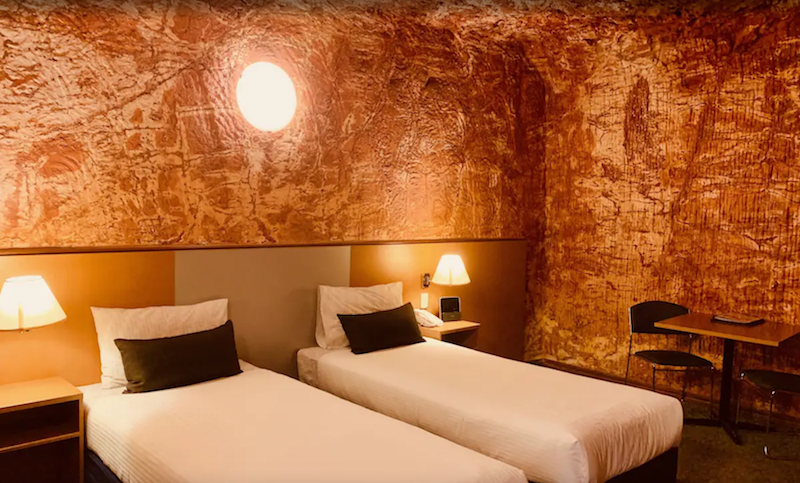 Point Stuart, NT
Located on the edge of Kakadu National Park, Bamurru Plains is a luxurious outback experience in a unique environmental setting. With no TV or phones to distract you, you can learn about the oldest surviving culture on the planet, tour Arnhem Land's remarkable rock art galleries and go cruising and croc-spotting on the Sampan River.
Melrose, SA
At North Star Inn, you won't be sleeping in a standard hotel room, caravan, or even a tent. How does the back of a truck sound? 😲 This Flinders Ranges stay has more traditional accommodation options available too, if you prefer, including cottages and hotel rooms. But the highlight has got to be the self-contained trucks, complete with living areas, bedrooms and ensuites, all on wheels.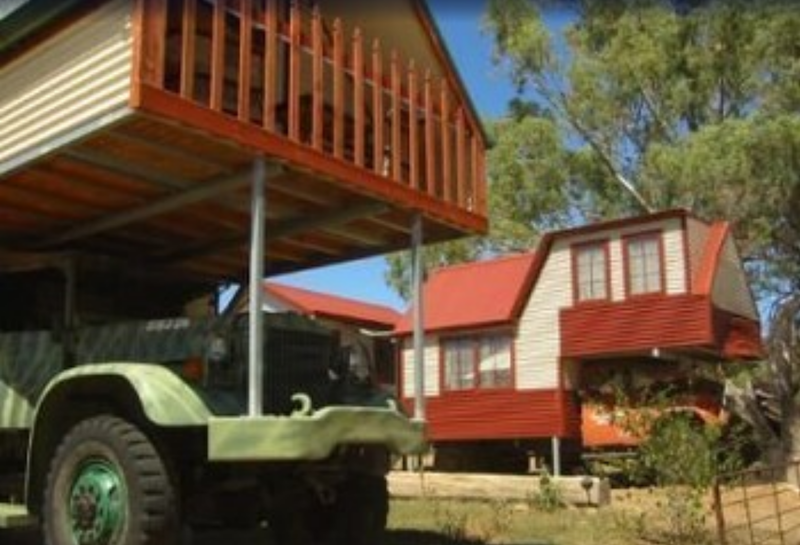 Taranna, TAS
Located just an hour out of Hobart, Norfolk Bay Convict Station was the first pub on the Tasman Peninsula and has been welcoming guests since the 19th century. The entire area is full of history, with Port Arthur a 20-minute drive south and the Saltwater River Coal Mines just a short drive away, along with national parks and boat tours for the adventurous types.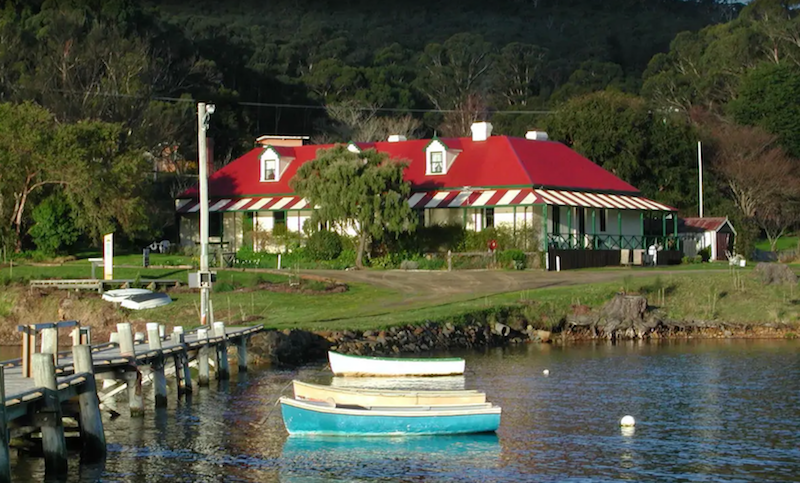 Mount Tully, QLD
If you like the idea of camping but prefer your holidays a little less rugged and maaaybe involving a hot tub, glamping at Allure Stanthorpe will tick all your boxes. Think uber-luxe tents complete with wi-fi, fireplaces and private spas. It's also close to several amazing wineries, with a strict adults-only policy and free breakfast. Camping just got fancy!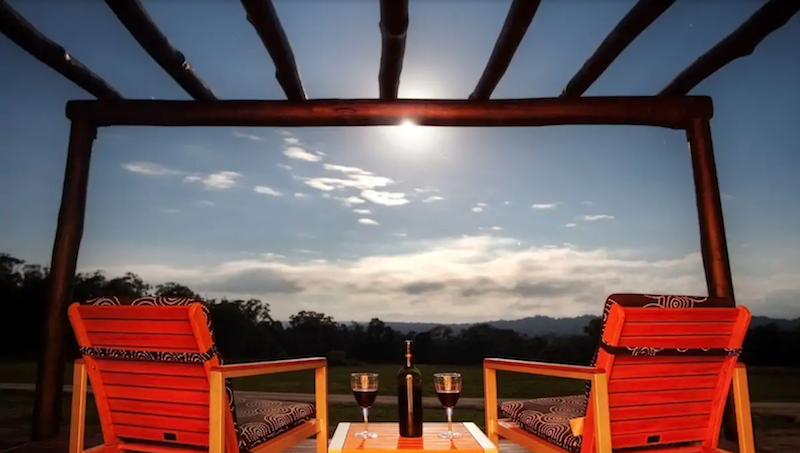 Montague Island, NSW
This place is like something out of your favourite childhood storybook — a real heritage-listed lighthouse from 1881, located 9km off the coast of Narooma in Southern NSW. Your adventure begins with a boat ride to the island, where in addition to the historical buildings, you'll see seals, penguins and seabirds. You can also enjoy hikes, snorkelling and an included 2.5-hour tour of the island. Stay in the lighthouse keeper's cottage, steal a moment in the secluded courtyard or channel your inner Jane Austen in one of the reading rooms.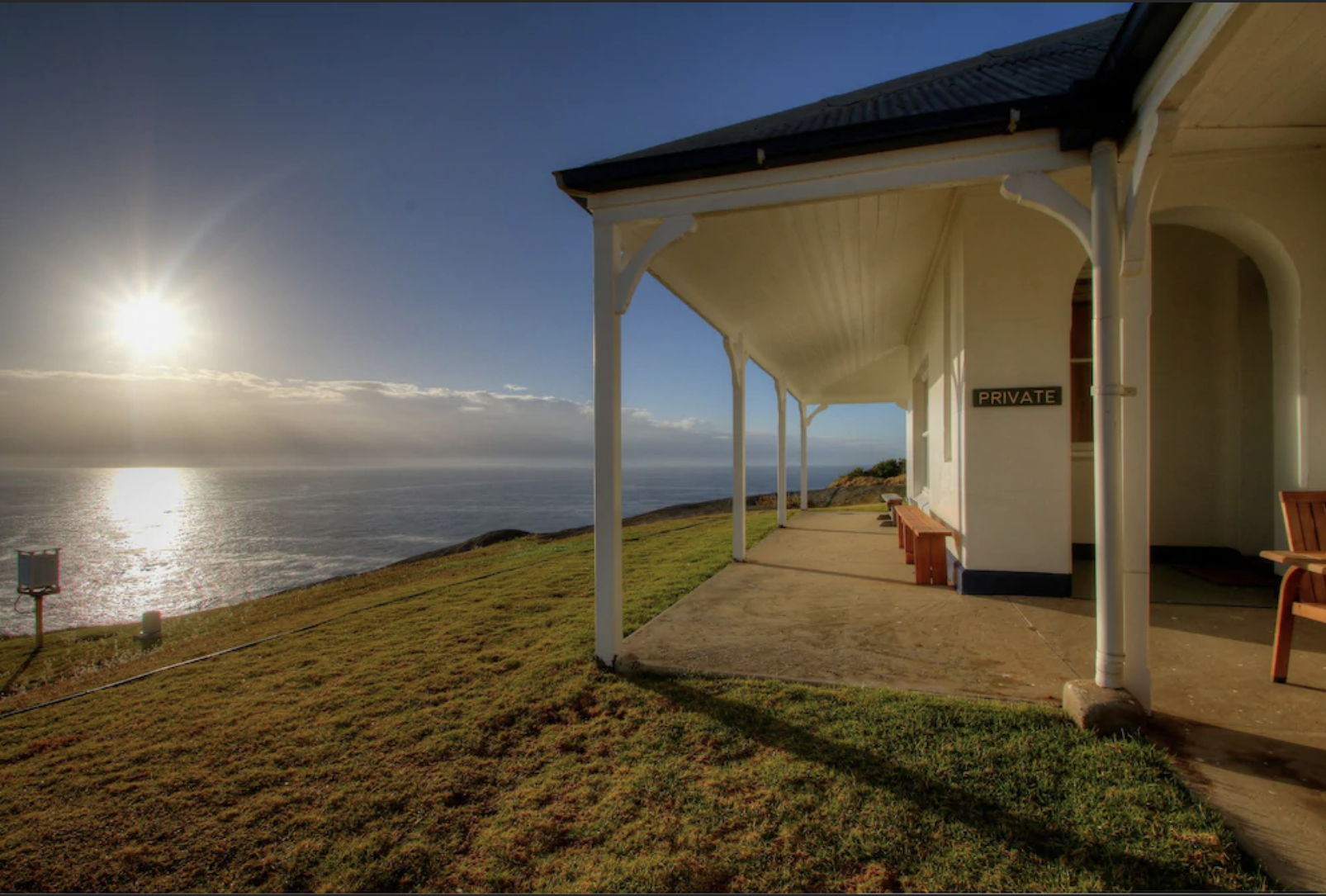 Heads up! Due to COVID-19, government restrictions are in constant review and travel guidelines may change between when you make your booking and when you travel. We strongly recommend that all travellers seek further information about destinations and attractions before visiting, take extra care and follow all rules to ensure their own health and safety.
PLAN YOUR NEXT UNIQUE GETAWAY